Life is full of surprises, ups and downs, and in-betweens. But never fear, your doggo companion is here! The growing pains of being a dog owner are so rewarding when seeing your fur kid prancing around with its fellow furiends. That is what Xinyi, pawmom to her Pembroke Welsh Corgi, Gizmo, believes in.
A Corgi's odyssey
Xinyi first saw Gizmo from an Australian breeder, Nireno Kennels. Due to COVID-19 restrictions last year, she wasn't able to meet him physically. However, the distance didn't stop her from finding 'the one'!
Named after the 1984 movie Gremlins, Gizmo is just as adorable as his namesake. Attention-seeking by nature, he craves all the scratches and cuddles that he can get, and has grown to love his hoomans much more than his fur friends. "He is living true to his name!", says Xinyi.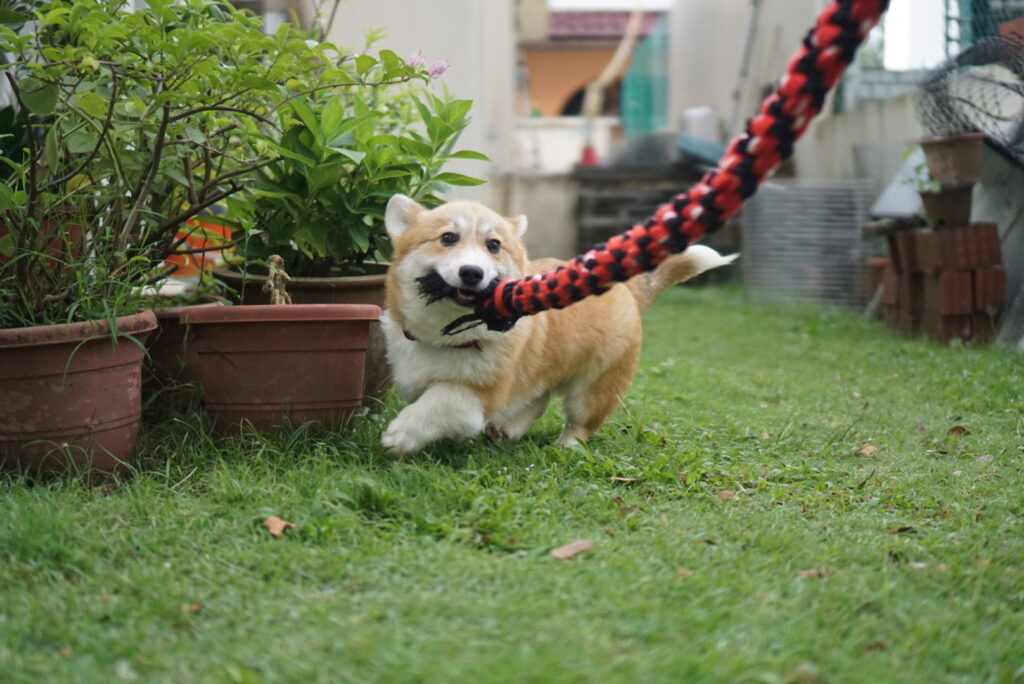 Gizmo is a true fighter, and he channels that fighting spirit when it comes to his favorite game, tug of war. He'll go at it with anyone — even if they're twice his size!
While he loves to play rough, that doesn't mean he can't relax and have a good time. Beyond all that roughhousing, he really enjoys long walks at the park or getting all dirty and muddy at the beach.
Every week, Xinyi looks forward to planning social events for her rambunctious fur kid. "We try to let him experience new things and activities as much as we can so that we can create many happy memories with him."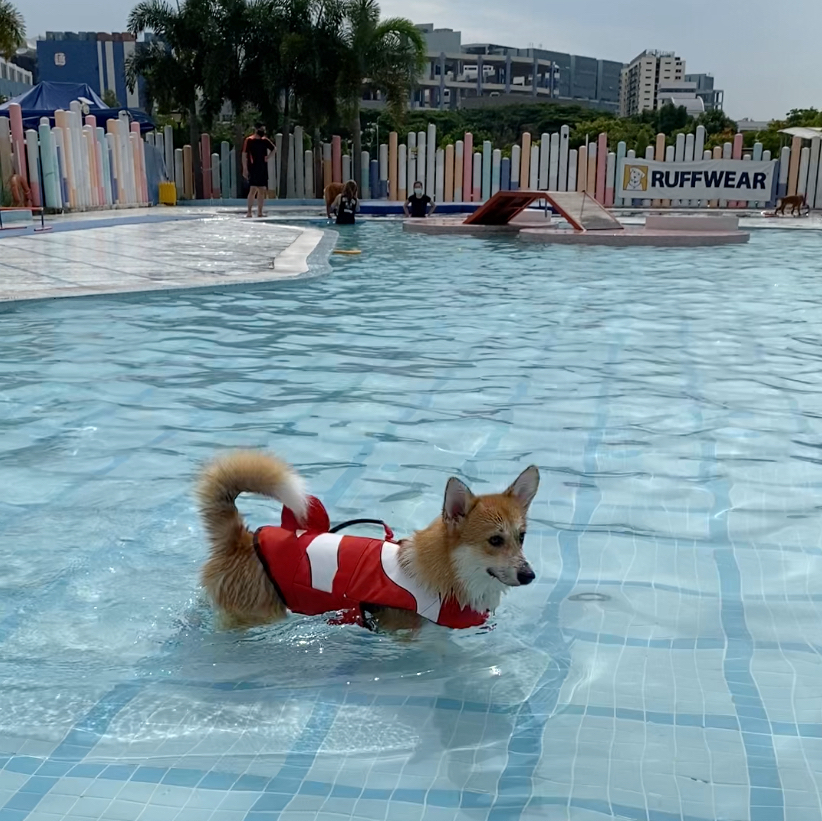 Pushing through the rainy days
When Gizmo was taken for a DNA test, he was found to be at an increased risk for Intervertebral Disc Disease (IVDD) which is a common health issue amongst Corgis. Other serious health issues include hip dysplasia, epilepsy and degenerative myelopathy.
A pawrent's biggest fear is to see their fur kid(s) getting sick — and this came true when Gizmo had a health scare last year. He has since made a full recovery but the incident convinced Xinyi to get Gizmo insured due to his hefty hospitalization bills.
"Most comprehensive in terms of his needs"
Xinyi went on a hunt for the best insurance plan out there and found AON Happy Tails, known for their comprehensive insurance policy for pets!
Happy Tails is the only pet insurance company that covers specified hereditary and congenital conditions — "which is helpful for us as Gizmo is at risk of IVDD and prone to congenital conditions like Hip Dysplasia," said Xinyi.
Additionally, pups between the age of sixteen weeks and four years enjoy a lifetime co-insurance of 20%. This means 80% of the incurred expenses are covered. Enrolling your pups at a young age means they get to enjoy better co-insurance coverage – isn't that fantastic?
"I think it provides us with a peace of mind, and means that our fur babies get to enjoy their life to the fullest without us having to worry about the 'what-ifs'," Xinyi added.
*Bonus Content*
If Gizmo could speak hooman for 7 days, what would you say to him? Or do with him?
"I would love to be able to travel overseas with him, and to let him explore the different sights, attractions, and food other countries have to offer. If he can speak hooman he will definitely be talking non-stop about his favorite country and food, and also making a lot of friends all around the world!"
* This blog is designed to be a community where pet owners can learn and share. The views expressed in each post are the opinion of the author and not necessarily endorsed by Pawjourr. Always consult your veterinarian for professional advice.