This article was brought to you by Aon Happy Tails.
Holding the title for the most friendly dog breed, Golden Retrievers are as wholesome as they come. The breed is synonymous with being happy and easygoing and will want nothing more than for you to be happy. Such an embodiment of sunshine and rainbows is an absolutely accurate way to describe Lola, the durian-loving doggo to pawmon Daphne.
Lola is a good-natured cinnamon roll, friendly to humans and doggos alike. Despite being in doggy daycare since she was 14 weeks old, the Golden Retriever is rather unaware of her own size when playing with dogs and people alike.
A smile worth protecting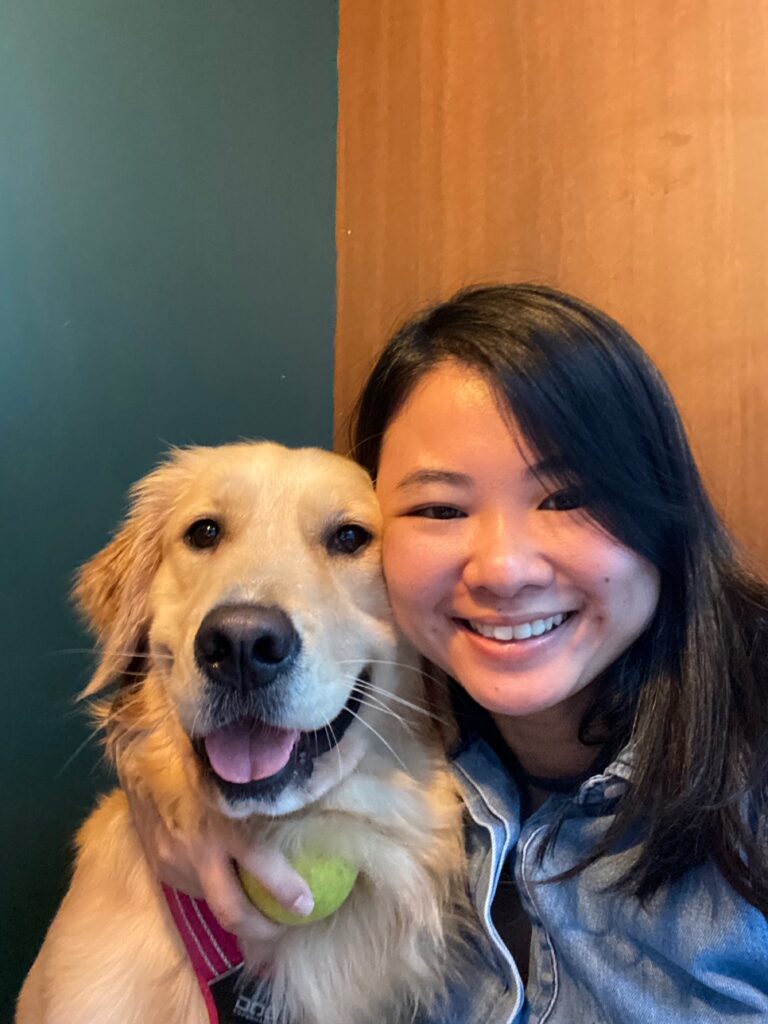 Lola's golden rays had been shining for as long as Daphne could remember. "By chance, Lola was one of two remaining puppies in her litter of nine," she said. "We picked Lola because she was the more playful of the pair and approached us. It was an easy choice after that." The litter would still meet from time to time, thanks to Daphne and the other pawrents exchanging contacts and keeping in touch with each other. Because of that, Lola's bond with her pack is even stronger than most — the litter even gathered to celebrate their first birthday!
Energetic and playful
As one would expect, Lola is incredibly high-spirited and active; possessing energy rivalling a dynamo. "She will play and completely forget that you can (and might) tip over if a 30kg doggo gets too excited and jumps at you!" Daphne mentioned that Lola is obsessed with tennis balls and swimming, so the pawfamily would go for regular swims (Sentosa Beach is where her heart lies). "Lola is also just happy being at any big field," Daphne said. "There, she can run freely and chase after her tennis balls."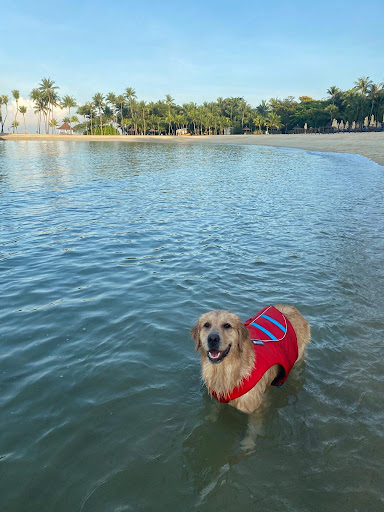 Past experiences, present worries
"From past experiences, pet insurance is something that I know we should have." Daphne's previous Golden Retriever had passed due to Advanced Nasal Cancer. The harrowing experience had left the pawmom worried the same might happen to Lola.
Among dog breeds, Golden Retrievers, unfortunately, have the highest rate of cancer — slightly less than double the rate of cancer in all dogs. The estimate for that is one in three, according to the Golden Retriever Club.
Daphne believes that pet insurance is mandatory for all pet owners to have peace of mind. After all, insurance exists to protect us from unforeseen circumstances. She recounted an incident when Lola was 15 months old, whereby the doggo accidentally swallowed an antler chew that she had been playing with. "We brought her to the vet for an X-ray and they performed an endoscopy on her to fish out the chew bone," she said. "Thankfully, the majority of the cost of surgery was covered by insurance, so did not have to pay as much in the end!"
*Bonus Question*
Say Lola could speak hooman for 7 days. What would you say to her for that week?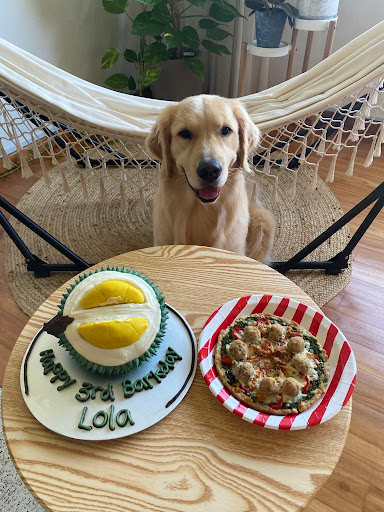 "We would tell her to stop snatching someone else's toys at the dog pool or beach. It's embarrassing! We would remind her of her size and to give others their personal space. Most importantly, we want Lola to know that she brings lots of joy to everyone around her and we love her so very much.
We always hope to be able to bring her along for a long holiday trip. Probably Canada during Autumn/Winter so she can experience a different and cooler climate because we think she's gonna love the weather. It will be an adventure too, having her tag along on our travels and explore a whole new world for herself."
* This blog is designed to be a community where pet owners can learn and share. The views expressed in each post are the opinion of the author and not necessarily endorsed by Pawjourr. Always consult your veterinarian for professional advice.