In Singapore, a mandated lockdown occurred mid-2020 as a result of the Covid-19 pandemic. The lockdown, often referred to as Circuit Breaker (CB), saw citizens staying at home for a prolonged period of time.
Kelly, the owner of a newly acquired puppy named Pork Chop, saw herself separated from her furkid as a result of this restriction. We reached out to her to learn more about her experience.
Hi there! Tell us more about yourself and your relationship with Pork.
Hello! My name is Kelly and I got Porkchop with my partner about 2 years ago back in Nov 2019. Our original plan was to get a dog after we got married and moved into our BTO but Porkchop was too cute to resist.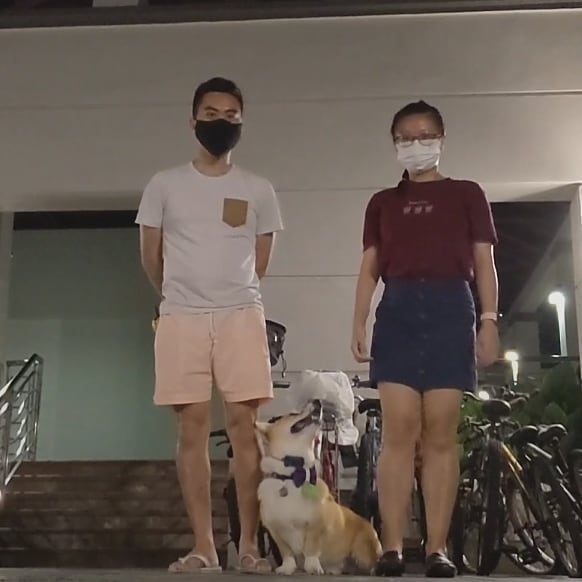 Since we got our dog earlier than intended (+not married = living separately) we had to find a way to make it work. My family is pretty strict with pets and we have family members with a history of asthma so they were quite against having a pet around the house.
Hence, we decided to have Porkchop live with my partner and his family. Luckily, they are dog lovers so it worked out pretty well. I would then visit them pretty often, about 2-3x a week to help with tasks such as grooming and walking him so it would be less taxing for the family. Sometimes when I end work early on weekdays I would drive down so I could see him for a couple of hours.
What caused you to be separated from Pork during Circuit Breaker (CB)?
Since we lived in separate households, I could no longer visit him when CB was announced.
How did you feel knowing that you would be seperated from Pork during this time?
I was immediately devastated!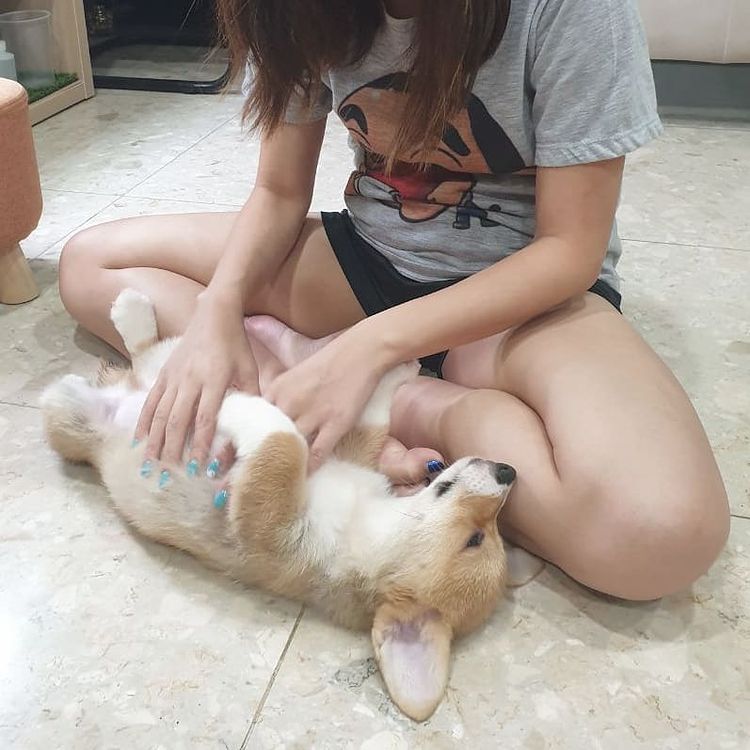 Porkchop was still a puppy so I was very bummed out that I would not be able to witness his growth for a long time. Perhaps the main challenge was having to readjust to the new normal. Afterwards, the government announced a lockdown extension for another 4 weeks.
That was really tough.
How did you maintain your relationship with Pork, despite not seeing each other for 4 weeks?
My partner would send me videos/photos of Porkchop every day. We met through video call as well. However, it wasn't as successful because dogs don't seem to care about technology. Other than that I don't think he missed me much, it was mostly just me missing him LOL.
Do you have any advice for pet owners who might be undergoing the same experience?
Hang in there, safety is still very important. And hopefully, we can all do our part to ensure this will not happen to anyone else hehe.
---
Kelly and Porkchop have been reunited since writing this article. Porkchop continues to grow into an adorable, healthy boy and has recently celebrated his 2nd birthday. Follow him on his Instagram and to keep updated on his antics.
* This blog is designed to be a community where pet owners can learn and share. The views expressed in each post are the opinion of the author and not necessarily endorsed by Pawjourr. Always consult your veterinarian for professional advice.