An experience designed with creators in mind.
We're proud to finally introduce the brand new Pawjourr Creator Dashboard with key features that will help you make the most out of your content creator experience. Expect a full rundown of what it is, how it works, and what's new!
Everything you need in one place
Say goodbye to forgotten applications. With the new dashboard, you can now manage your profile and track your campaign progress on your homepage – allowing you to keep track of your application status and earnings efficiently!

In addition, we made sure it's easier than before to upload your drafts. Ongoing Jobs allows you to view your active campaigns in greater detail and upload your content with ease – isn't that such a breeze?
Watch your funds fill up
That's not all! You no longer have to worry about how much you've earned or how much you're making from your campaigns.
Your Treat Jar helps you to keep tabs on your earnings and you can be an expert navigator by following these steps: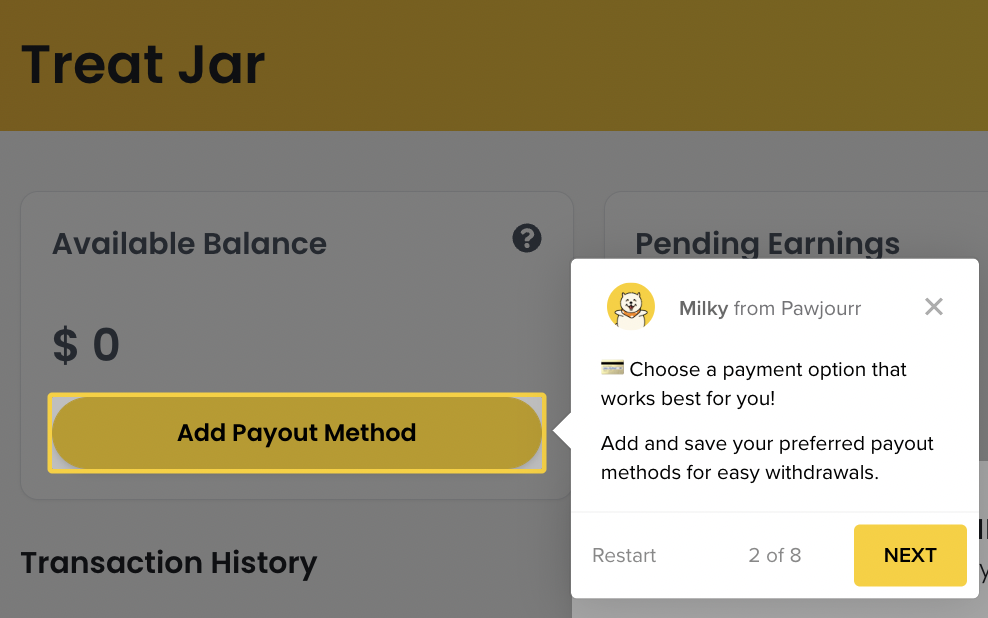 Step 1: Choose your preferred payment method.
Step 2: Add and save your preferred payout method for easy withdrawals.

Step 3: Keep track of your earnings and withdrawals through your transaction history.
Level up your job search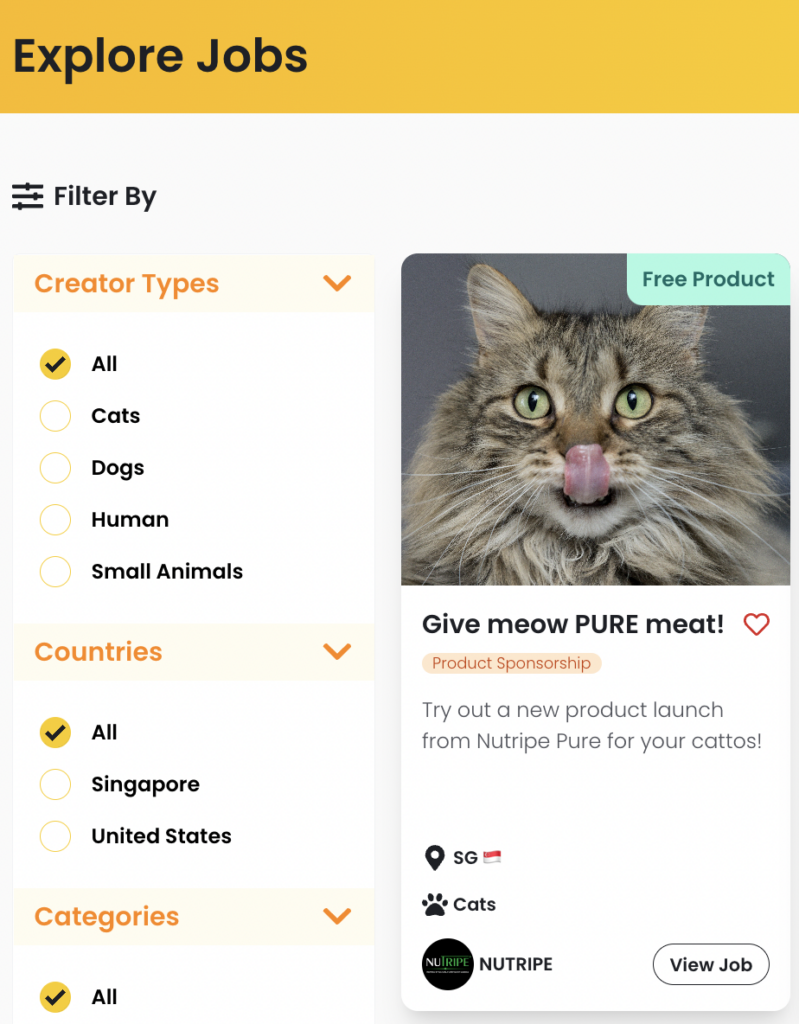 Skip the endless scrollings! With our improved filters, your next opportunity is only a few clicks away. Select specific requirements based on your campaign preferences using the search filter on the left. From countries to creator types, we got them all!
Have a question?

For new creators, fret not! With the Pawjourr Help Center, you can easily access FAQs and answers to your questions. You can even connect with our team directly via our chatbot and we'll be there for you in a jiffy!
Now that everything you need is all in one place, we hope you are ready to navigate your way through the world of exciting and fun branded opportunities.
Let us know what you think about our new release!
* This blog is designed to be a community where pet owners can learn and share. The views expressed in each post are the opinion of the author and not necessarily endorsed by Pawjourr. Always consult your veterinarian for professional advice.