Our latest Pawjourr's Spotlight needs no introduction…
Brought together by fate
A familiar face among our local pet community, Taco and Milky are known for their witty captions and adorable smiles. Taco, a two-year-old Shiba Inu, resided in China — where he was born — for a year before moving to sunny Singapore. A year later, Milky the Pomapoo, joined the family during Deepavali of 2021.
During every trip, vets would notice that Taco is the 'zen' Shiba, who stays out of 'trouble'. But Milky, on the other hand, is that mischievous playful younger sibling that loves to pester Taco — never a boring day with these two.
According to their hoodad Irwin, a sign that it was all meant to be, is the fact that both Taco and Milky have the same birthday as hoomom Leah.
Behind our successful superstars…there are their managers
Besides working hard to increase their treats' fund, both Irwin and Leah, also run their social media account. As a creator, they would connect with other hoodads and hoomoms like them, and share various tips and tricks to provide their fur kids with the best.
Leah has a talent for taking the 'perfect' shots while incorporating her creativity into them. Taco and Milky are also natural in front of the camera, always staying calm which allows Leah to take the shots she needs.
This extra "oomph" gives their assets the personal touch it needs to stand out from the crowd. This led Taco and Milky to score an ambassadorship with YoDoggo.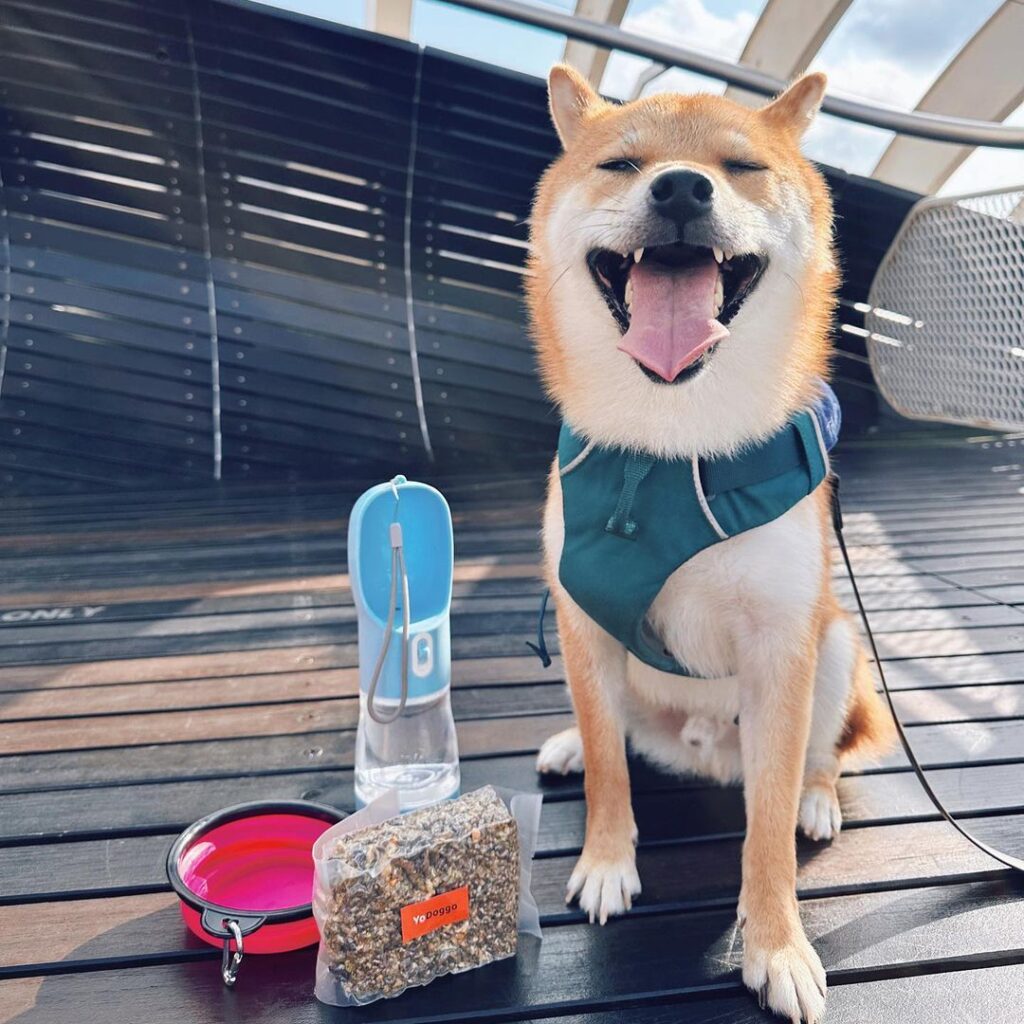 6 months YoDoggo Ambassadorship
YoDoggo's objective was to find committed brand ambassadors, able to promote their brand and products while sharing the same value of providing the best nutrients for dogs — and Taco fit the bill!
As an ambassador for YoDoggo, Taco can enjoy the perks that come with the job!
Monthly meals delivered to their doorstep for 6 months
A personalized discount code for followers
Attractive referral commissions
Monthly cash reimbursement
In exchange, they would actively promote the brand on their social media for their tenure as ambassadors.
Endless experience in pet modeling
Besides being YoDoggo's ambassadors, Taco and Milky continue to build their pet modeling portfolio by participating in various campaigns. Milky has appeared in a campaign for Himalaya Pet Wellness and Taco for Beco Pets.
And that's not all, Taco also has the experience as an on-site talent for our #LifeatPawjourr campaign. Both Taco and Milky are very easy to work with, as they're not shy about being in front of the camera, able to take picture-perfect shots and videos which brands can find useful. After every campaign, brands are presented with new assets that they can utilize as User-generated Content (UGC) for their marketing campaign.
Tap into our vast network of creators
Want to work with experienced pet models like Taco and Milky? Reach out to us at hello@pawjourr.com.
* This blog is designed to be a community where pet owners can learn and share. The views expressed in each post are the opinion of the author and not necessarily endorsed by Pawjourr. Always consult your veterinarian for professional advice.