Having a reactive or anxious attitude can be challenging, especially when a dog's behavioral issues are a result of previous abuse. However, reactivity, nervousness, and issues like anxiety can be dealt with. While the thought can seem daunting, the services of an experienced dog walker or sitter can be helpful.
Of course, if you have to work long hours or you need to leave town for a day or two, these kinds of services can also be essential. Here's how you can prepare your nervous dog to spend time with a sitter or dog walker.
Four ways to prepare an anxious dog for the sitter
While sending your anxious dog to a dog walker can seem like a bad idea, the truth is that an experienced dog walker who specializes in nervous or reactive dogs can improve their socialization skills and help deal with these issues. Of course, if your dog has aggression issues, you will need to seek help for this first. Assuming the main concerns are nervousness and reactivity, however, an experienced dog walker or sitter can help.
Taking these four preparatory steps can make their job a lot easier:
Be upfront with the sitter or dog walker
When you first contact a potential sitter or dog walker, you should ask whether they feel comfortable and capable of dealing with your dog. This is true whether your dog is reactive or has underlying medical conditions, such as diabetes. Some dog sitters specialize in providing one-to-one care for nervous animals and other difficult-to-handle dogs.
Arrange a supervised meeting
One of the most common triggers for nervous or reactive dogs is a feeling of being overwhelmed or frightened. New people, new places, new dogs, and busy environments can all cause flare-ups. By introducing your dog to the dog walker or sitter in a supervised environment where they feel safe and comforted by your presence, they will be more open to getting to know new people. If they gel well, you can proceed with planning.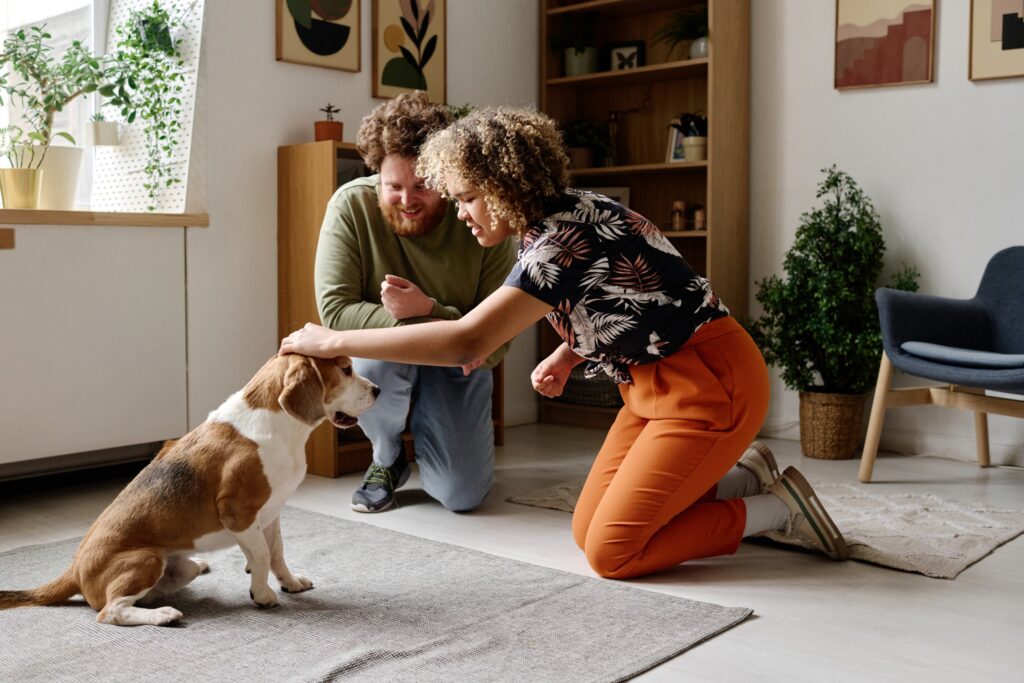 Provide all necessary information
When you find a dog walker or sitter who you feel is a good fit for your fur baby, you should provide them with all of the information that they will need to take care of your dog. This includes information on any medications they may need, allergies or health concerns that could cause issues, and emergency contact details for you, your vet, and a trusted third party. If you are leaving your dog with them for more than a day, you should also give them your insurance details in case of injury or illness.
Schedule a practice run
Finally, let the dog walker or sitter take your dog for a shorter period of time as a kind of practice run. This will give you both peace of mind. It will also give the sitter a final chance to assess your dog and let you know if they need anything in particular to care for it.
These simple steps will help you to prepare your dog to be cared for by someone else. Once you know which kind of pet care service is right for your dog, you can take the necessary steps to ensure the transition is smooth for both your pet and their caregiver.
* This blog is designed to be a community where pet owners can learn and share. The views expressed in each post are the opinion of the author and not necessarily endorsed by Pawjourr. Always consult your veterinarian for professional advice.