This article was brought to you by our collaboration with Homerunpet.
The Drybo Plus Smart Pet Dryer is a grooming tool designed specifically for drying your pets after a bath or a swim. It is equipped with a powerful motor and designed with utmost safety to ensure a comfortable and efficient drying experience for your furry friends. It has efficient ventilation – hundreds of venting holes placed on the doors to ensure the air exchange.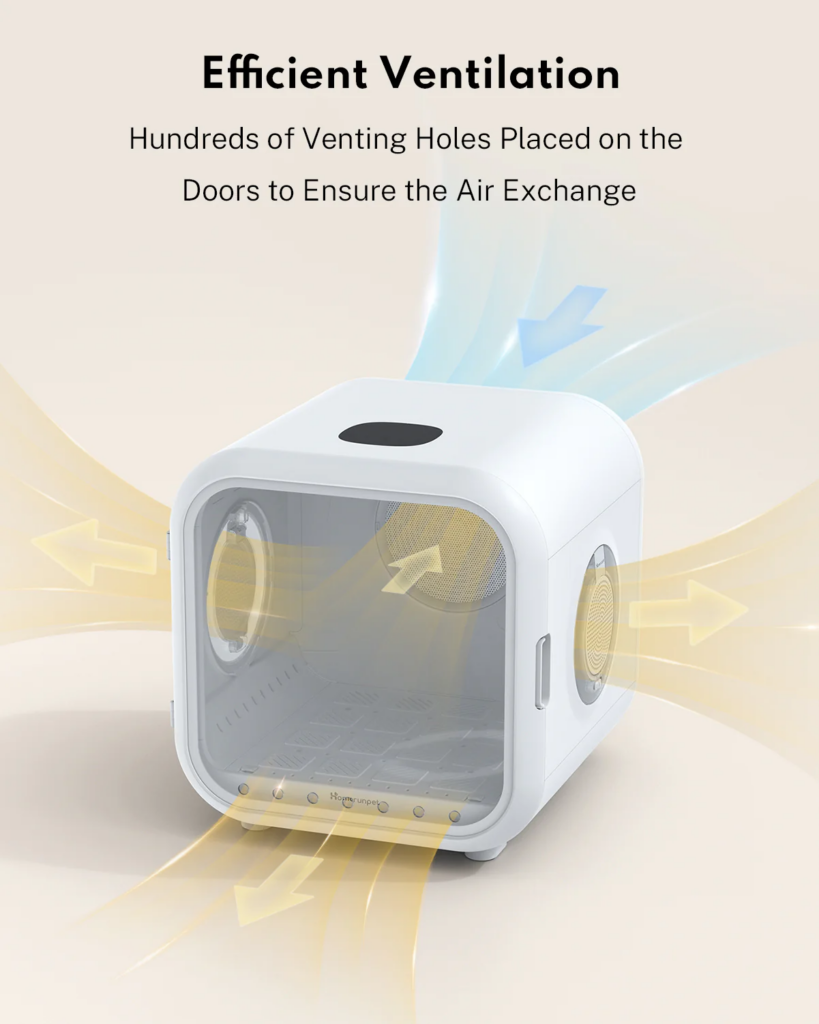 The Homerunpet Drybo Plus Smart Pet Dryer features a compact and lightweight design, making it easy to handle and store. It also serves as a one-stop professional drying that has strong air flows from the bottom to effectively cover any hard-to-reach areas.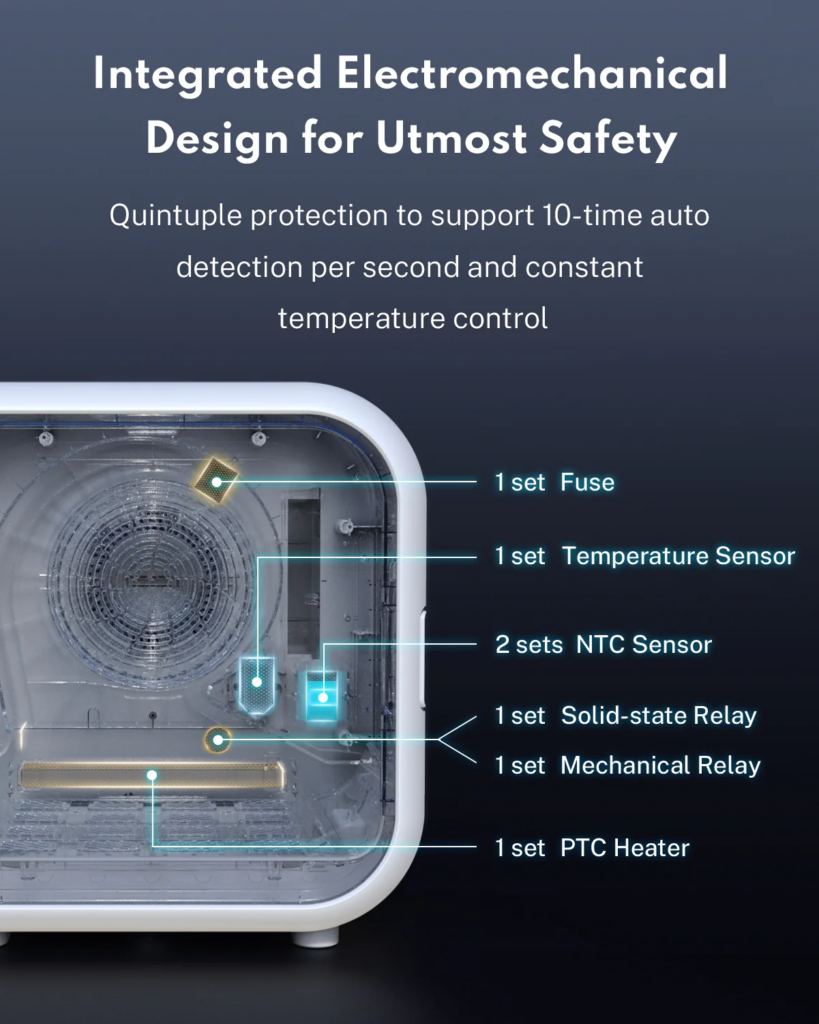 One of the standout features of the Homerunpet Drybo Plus Smart Pet Dryer is its low noise level. It is designed to operate quietly, which can help reduce anxiety and stress for your pets during the drying process. Additionally, the dryer is equipped with a safety feature that prevents overheating, ensuring the well-being of your pet.
Let's hear from our reviewer, Leo!
The Drybo Plus Smart Pet Dryer is a one-time investment that helps you save money on grooming. It is usually a two person task to dry Leo with a hair dryer – one has to hold Leo tight, while the other steers the direction of the hair dryer. With Homerunpet Drybo, it enlightens our drying efforts.
The dryer was significantly softer than normal hair dryers, so it doesn't startle Leo as much. Even though he was a little skeptical at first, which was a common reaction for cats, they calmed down quickly and got used to it.
Furthermore, with this device, we are able to shower Leo regardless of the season – even in winter! It has convenient pre-set settings to choose from such as quick dry, cool dry, etc. The temperature can be adjusted easily to suit the comfort level of your furry friends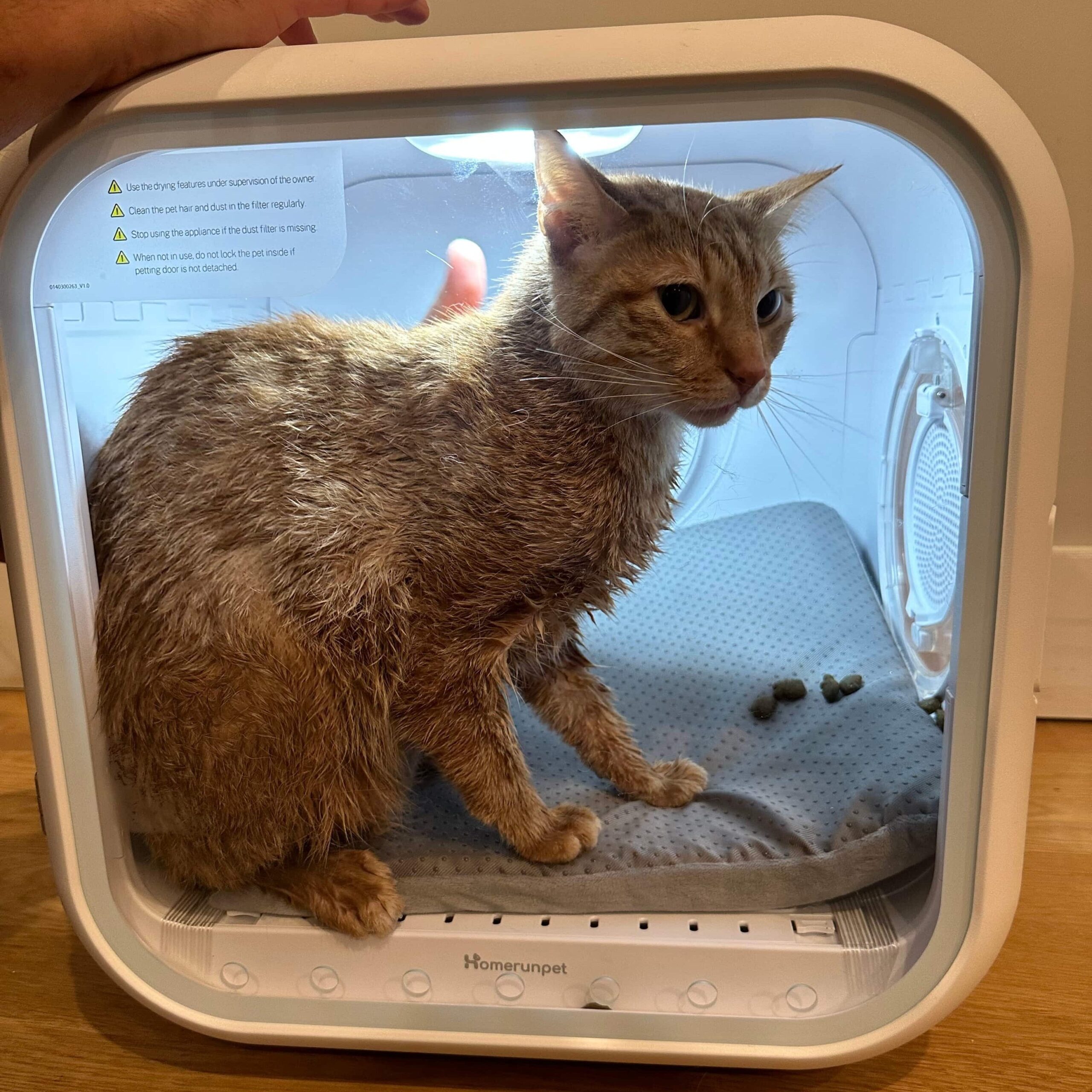 The dryer comes with a comfortable cushion lining which has a cover that can be easily unzipped and washed for easy maintenance, giving your furry friends the ultimate comfort while being dried. With the slots on the side of the dryer, you can put your hand in to give your furry friends a pat or treats to ease them into this device.
A bonus point – it can be repurposed to hold things when not in use!
Overall, the Homerunpet Drybo Plus Smart Pet Dryer is a reliable and efficient tool for pet owners who want to ensure their pets are dried quickly and comfortably. It offers convenience, versatility, and safety features that make it a great choice for pet owners and groomers.
Promotion Details
From today till 10th July, use our discount code, PAWJOURRPD, to get the product at $399 (Prime members only).
As an added bonus, you can also GET a free fantastic stainless nail clipper from Homerunpet for free. All they have to do is add it to their shopping cart and check out.
* This blog is designed to be a community where pet owners can learn and share. The views expressed in each post are the opinion of the author and not necessarily endorsed by Pawjourr. Always consult your veterinarian for professional advice.