Meet Delia and Pudding, as we learn more about their experience!
I am a pet lover with a Diploma in Veterinary Technology. I wasn't able to have pets when I was younger because my parents disapproved. So when I got married and moved out, my husband and I got a cat! Instead of buying one, we decided to adopt. Coincidentally, an ex-classmate from my diploma days was doing animal rescue and fostering. She thought we would be suitable as Pudding is a special Ragdoll that requires a lot of patience and tolerance.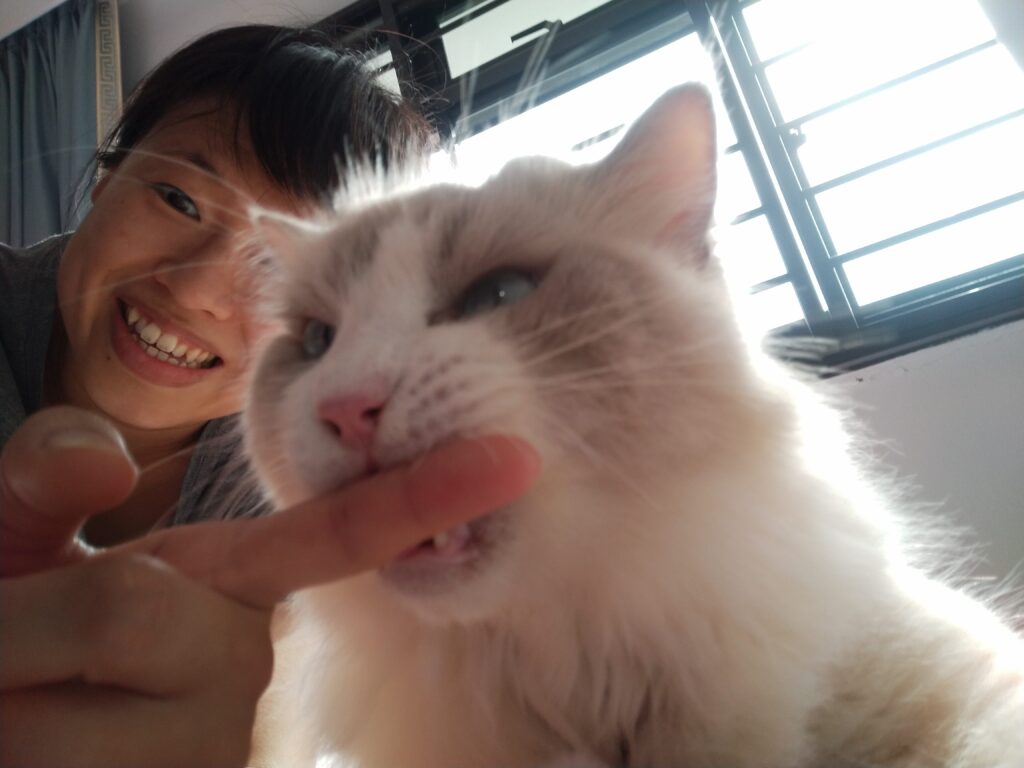 Ragdolls are well-known for their friendly and gentle nature. However, due to multiple abandonments, Pudding can be aggressive and is easily triggered. It took a lot of time for Pudding to settle down in our household. It has been more than a year now and we are still prone to occasional attacks. When he is comfy and happy, he is very much like other Ragdolls who meow softly, flop around, and are easily picked up.
Q: Why did you decide to get insurance for your furkid?
We are looking at long-term care for Pudding. Vet bills are expensive and as Pudding gets older, it is unavoidable that he might run into some health problems. Pet insurance can help to provide some monetary relief, especially for long-term chronic illnesses. Similar to human insurance, which I am sure everyone has, we decided to get one for Pudding as he is part of our family.
Q: How did you get to know of Aon Happy Tails' pet insurance?
Our regular vet who sees Pudding recommended AON to us. After which, I queried at NTUC Income Lite booth. A kind advisor provided more information and explained the easy application process to me.
Q: What made you settle for Aon Happy Tails?
Firstly, our vet recommended it and she was agreeable to go through the physical examination and microchipping required for the insurance purchase for Pudding, who is not a happy cat at the vet. Not all pet insurance covers cats (mostly dogs) and AON has the most comprehensive coverage for cats and is the most affordable. AON even covers specified hereditary and congenital conditions, which a pure-breed cat like Pudding might get! Lastly, the coverage also includes common health needs such as chemotherapy, surgical procedures, X-rays, and diagnostic tests.
Q: What factors did you consider when choosing a pet insurance policy?
I would consider the following factors: affordability, coverage, ease of application, and claims.
Q: Are there any specific health conditions or breed-related concerns that you are looking to be covered?
Last year, Pudding's blood test showed an elevation inSDMA levels, which is an early kidney disease marker. Our vet advised that might be from the tough life he had before coming to us, with proper diet and supplements it should resolve. However, I am still worried that he may be plagued with kidney problems later in life and since kidney disease is chronic, it might mean a long struggle with treatments, medications, and high vet bills. In addition, Ragdolls are genetically predisposed to heart diseases and it is great that AON Happy Tails cover hereditary conditions!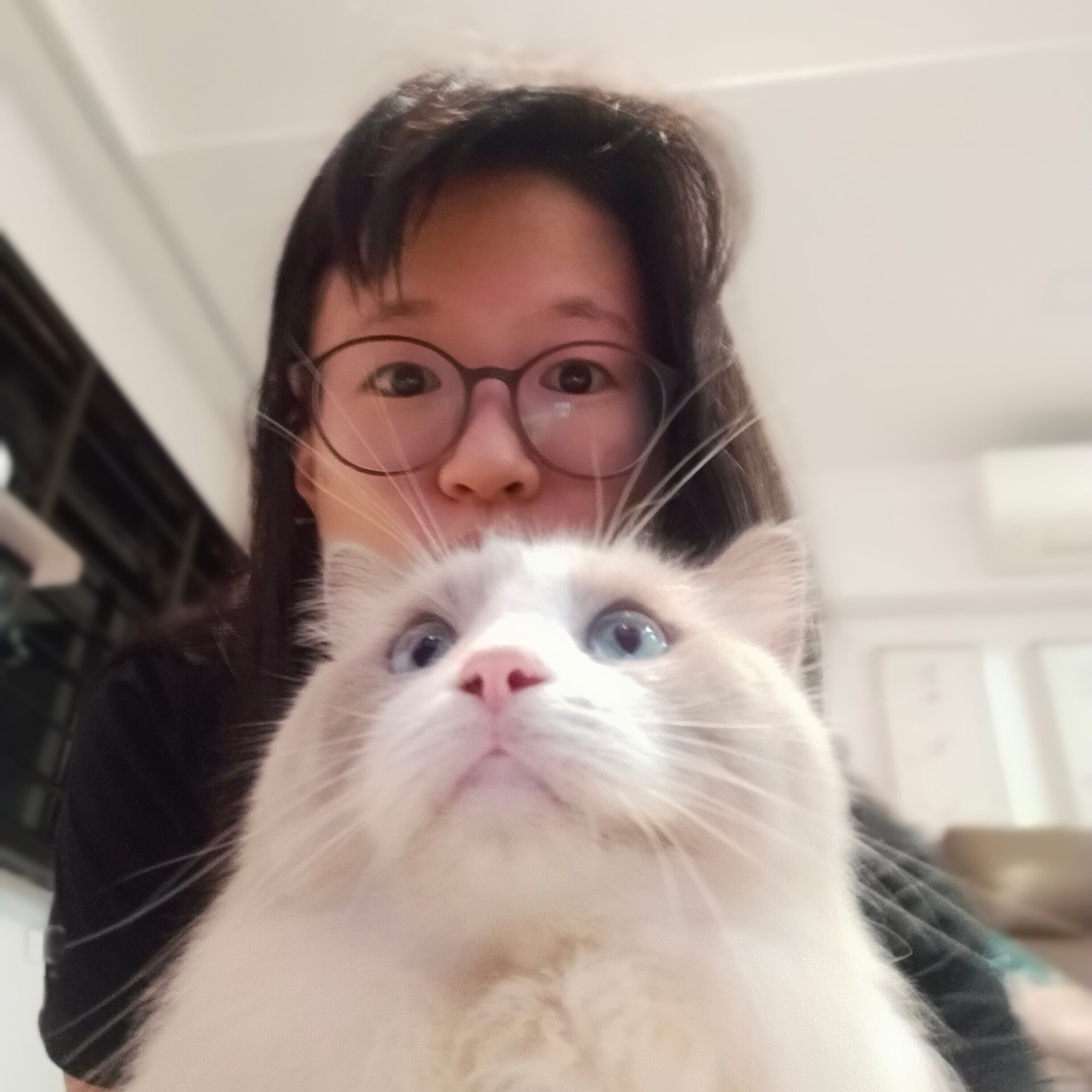 Q: Do you think it is important for pet owners to get pet insurance?
Yes of course it is important! I would always advise my friends to get one for their pets and if I get another cat, I would definitely choose AON Happy Tails again. In the event that pawrents lose financial stability to provide quality and adequate health care for their pets, pet insurance does much to alleviate the strain. Monetary concerns can sometimes force one to give up or abandon their pets. Pets are family and are for life, hence, I believe that insurance is a very good investment to give my family a peace of mind.
Q: How would having pet insurance impact your decision-making when it comes to seeking veterinary care for your furkid?
As our vet is also aware that we have pet insurance, she can advise on the quality of vet care the clinic can provide within our financial means. Hence, we may be able to afford better treatment plans for our furkid with pet insurance than without. If I have more cats, I would definitely insure him or her with AON Happy Tail again!
Q: What advice would you give to someone who is considering purchasing pet insurance for their pet?
I am a member of a few cat lovers groups on Facebook and it pains me to see owners give up their ailing pets because of financial difficulties. With pet insurance, vet care can be more affordable and our precious furkid would be able to enjoy better treatment plans!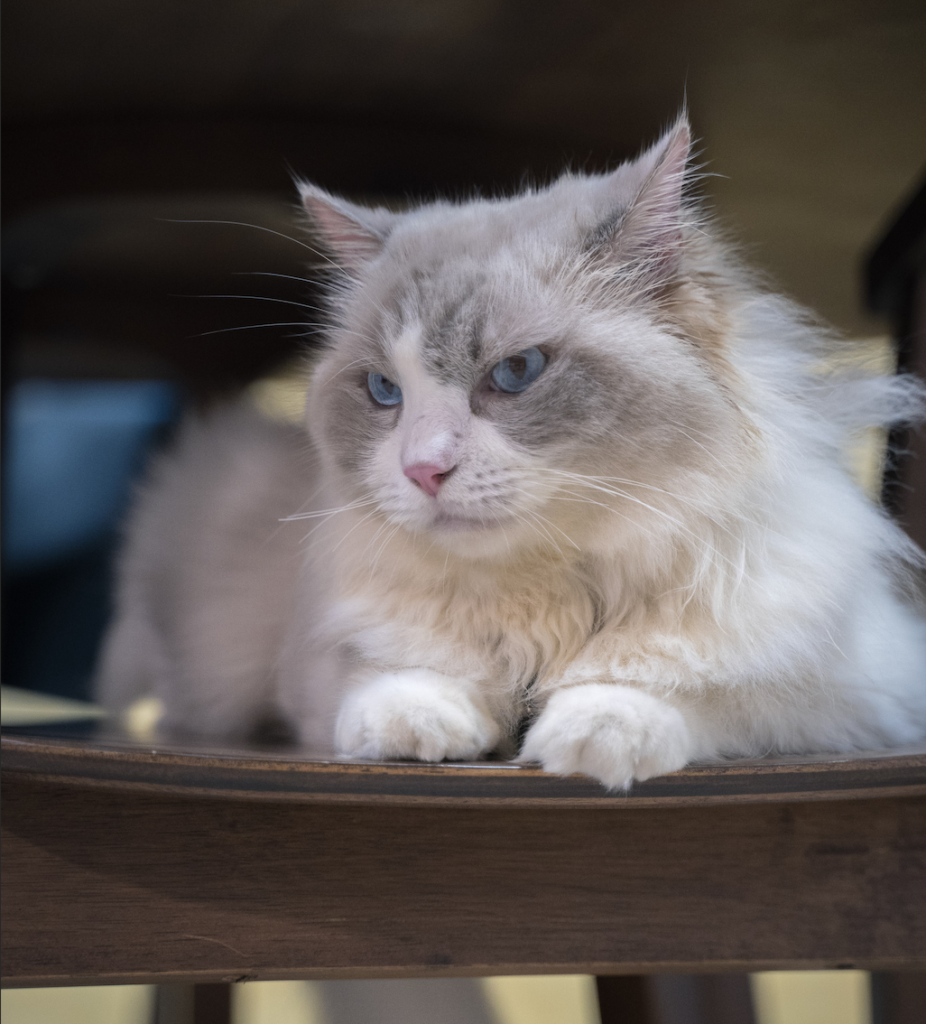 As we conclude this blog, I encourage you to explore further and consider pet insurance for your beloved companions. Remember, their well-being and happiness are worth investing in, and pet insurance can be a valuable resource to ensure their health and provide peace of mind for you as a pet owner.
Thank you for joining Pudding and his pawrents in this insightful journey. We hope the information shared in this blog has been helpful and informative. If you have any further questions or topics you'd like to explore, please don't hesitate to reach out to us.
Wishing you and your furry friends a lifetime of health and happiness!
* This blog is designed to be a community where pet owners can learn and share. The views expressed in each post are the opinion of the author and not necessarily endorsed by Pawjourr. Always consult your veterinarian for professional advice.