The Royal Albatross is Asia's only Luxury Tall Ship — meaning that has been fitted to look like a traditional ocean-going vessel (like the ones you've seen in pirate movies). This modern superyacht boasts four masts with 22 sails, making it look like it came straight out of the 15th Century.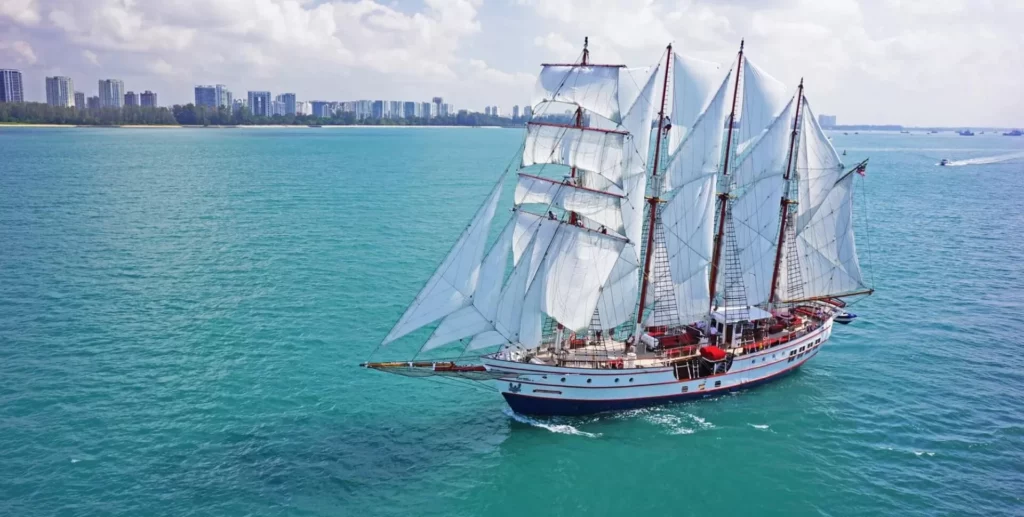 The Royal Albatross also hosts a leisurely day trip around The Singapore Straits, coupled with a romantic three to six-course meal service for both you and your furbaby; better known as a Dog Cruise. After winning our last giveaway, Shetland Sheepdog @Olliewoof and passionate dog mom Sandra Vincent boarded the majestic ship for their grand voyage around the straits.
Q: Have you been on any cruises with Ollie before?
Sandra: When I told my friends I was going on a dog cruise, they looked absolutely surprised. "A cruise dedicated to dogs? Is there such a thing? What kind of ship is it? Is there a casino on board?" Those were the questions I received in return.
The Royal Albatross is famous for being booked for several corporate and personal occasions. In fact, it is also the world's first dedicated dog cruise onboard a luxury tall ship! I was beyond excited to go for it and so a date that was during the March term break just seemed perfect!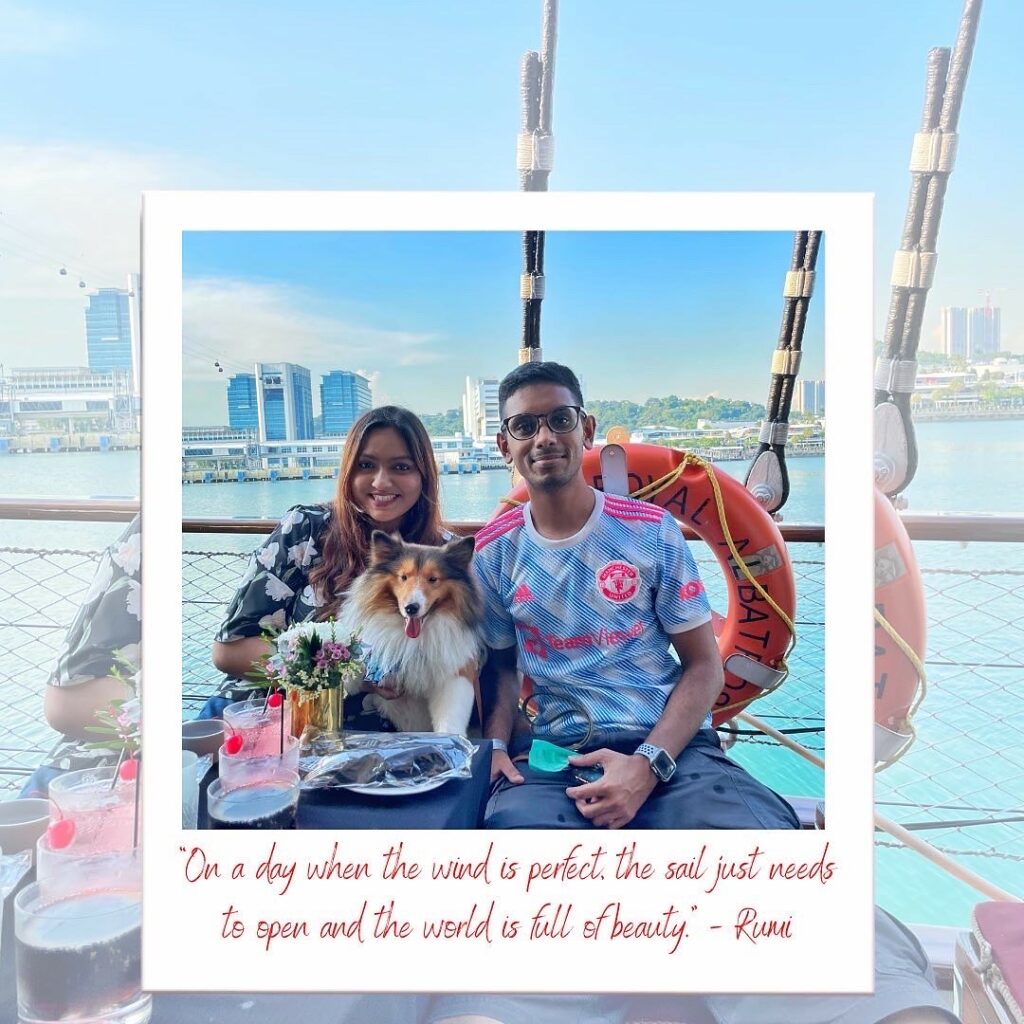 Q: What preparations did you make for Ollie before going aboard the DogCruise?
Sandra: While awaiting the date of the cruise, like most dog mums I was guilty of searching for the perfect bandana or bowtie for Ollie. I knew he did not like hats, so all the cute ship captain ones were rejected.
In the end, I decided he looked best in his barkday suit, all-natural, fluffy and majestic.
Q: What was the boarding process like? Were there any difficulties?
Sandra: On the day of the cruise, the weather app said it might rain that afternoon so I was keeping my fingers crossed. Good news — glorious sunlight bathed the sky!
The check-in process was smooth, very organised and efficient, which was something I really appreciated. The walk up the gangway was also in batches so you can take lovely videos and pictures while moving.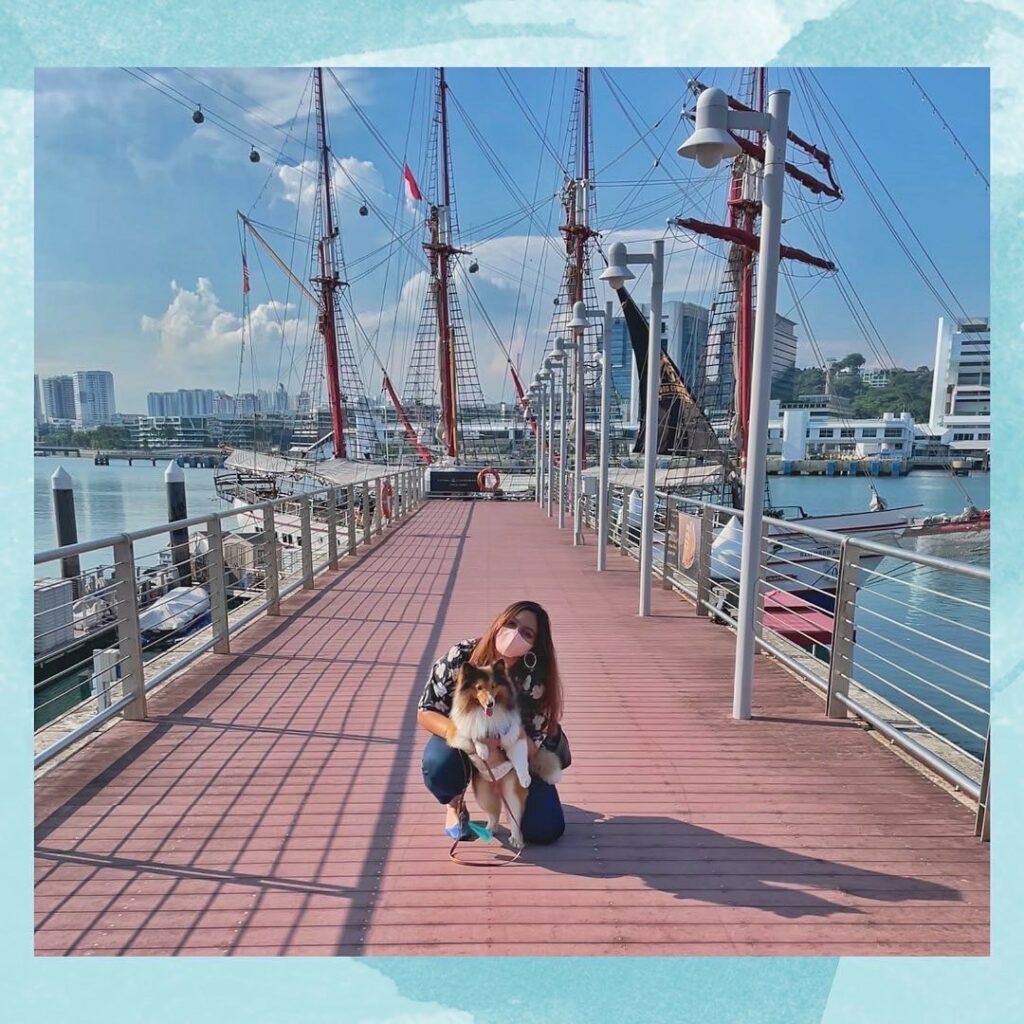 Seats are on a first-come-first-served basis and honestly, I did not know what to expect or where is ideal. I know it's really popular to sit at the front, but I also knew I wanted a bench for Ollie to sit comfortably in. Thus, I chose a seat in the middle with a view of the sea. Ollie was mighty pleased with his seat as you can tell in the way he was soaking in all the wind and chill vibes of the ship.
Q: How were the service and crew of The Royal Albatross?
The service of the crew was great. They were attentive and quick and the timing for the food for the doggos and humans was just right. It was just so relaxing to see the sunset and hear the sound of the waves on the hull while slowly dining with your loved ones.
And I must say, the toilet was so well-maintained and clean too! I was trying not to drink too much as I've had bad experiences in the toilet of ships before, so I'm so glad it wasn't like that at all!
Overall, it was a lovely dining experience with our darling Ollie and that's got to be the best part of it all! Would I book this again? Definitely! It's a perfect place to celebrate an event or just to cruise over dinner!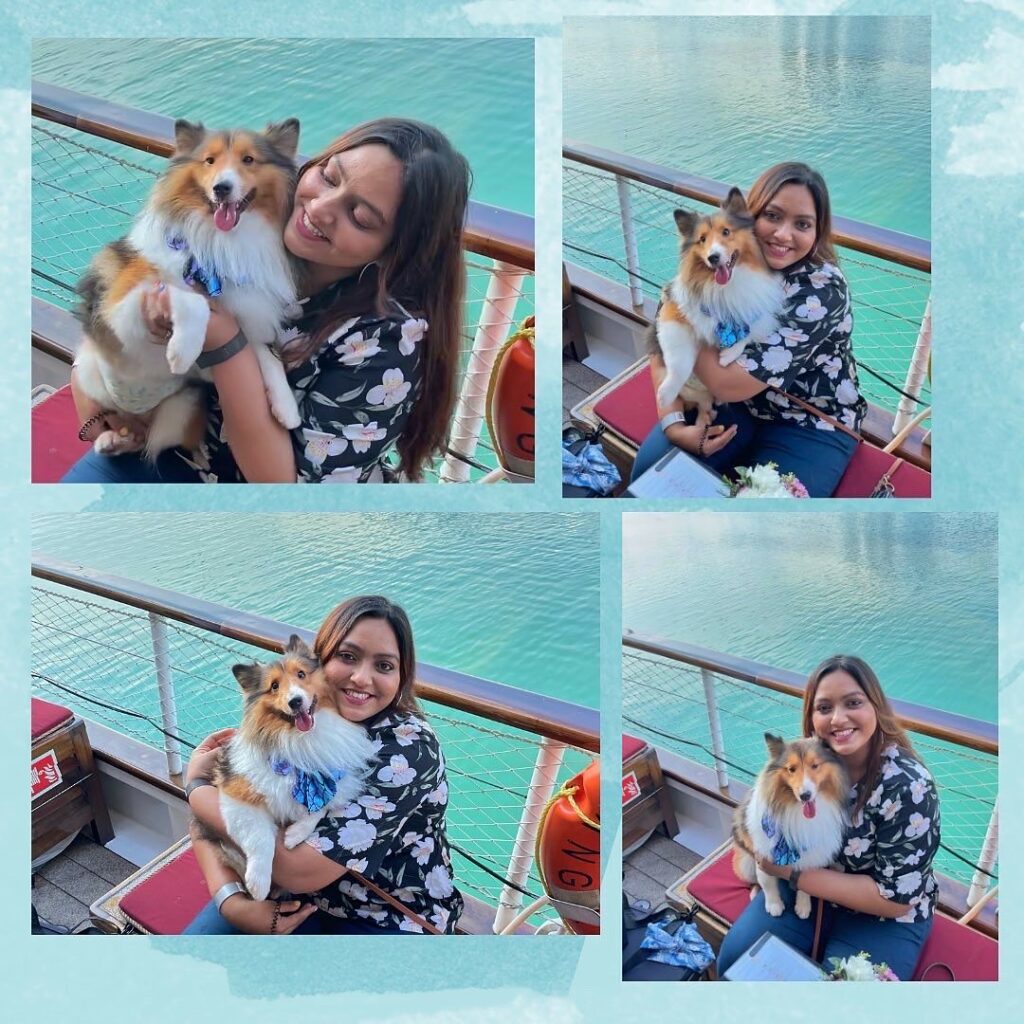 ---
To make the experience onboard much more exceptional, The Royal Albatross has partnered with PetCubes to provide your pawpal with a balanced, nutritious, 3-course gourmet dinner, as well as TwiceYoung for delectable ice cream that both you and your pawpal can enjoy!
* This blog is designed to be a community where pet owners can learn and share. The views expressed in each post are the opinion of the author and not necessarily endorsed by Pawjourr. Always consult your veterinarian for professional advice.