Cats can be finicky when it comes to their litter box. In fact, one of the most common behavioral problems reported by cat owners is inappropriate elimination outside of the litter box.
While this problem can be caused by a number of health concerns – urinary tract disease, gastrointestinal disease, stress/fear, etc. – cats can also have strong preferences for the type of litter you choose to put in their litter box. Therefore, it's important to choose a litter that is both safe and comfortable for your cat to use.
How is PetOneCat Tofu Cat Litter different than traditional litter?
PetOneCat Tofu Cat Litter is made from natural, 100% plant-based materials including pea residues, corn flour, guar gum, and starch. This cost-effective, environmentally friendly method of production is meant to provide many advantages to your cat's health, litter box behaviors, and wallet. Check out these benefits of PetOneCat Tofu Cat Litter:
1. Because our cat litter is made from 100% plant-based raw materials, it is a natural and eco-friendly option for your cat's litter box.
2. The product has lower dust than traditional litter (99% dust free!), improving the air quality in your home and protecting your cat's respiratory tract. These ingredients also provide a better deodorizing effect by decreasing the particle size and increasing the odor absorption area on the surface of the litter. This is easier on your cat's sense of smell and yours!
3. The combination of these natural ingredients creates a better clumping litter that is difficult to break when scooping out your cat's box. The long, strip-shaped cat litter particles are less likely to be tracked out of the litter box on your cat's paws, leaving less mess for you to clean around the house. Decreased stickiness also means the litter is less likely to get stuck to your cat's bottom, lowering the chances of certain types of urinary tract infections.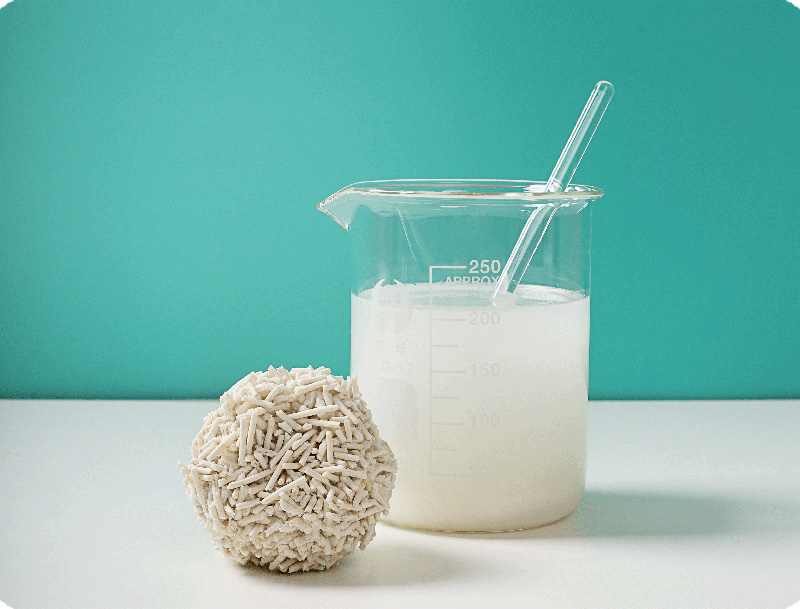 4. Some cat owners worry about their cat ingesting their litter, either out of their natural kitty curiosity or by accident when grooming. Because Tofu Cat Litter is made from natural plant materials, it is safe for your cat to ingest!
5. PetOneCat Tofu Cat Litter is water soluble and naturally degradable. This means that it can be flushed down the toilet (please note that dumping large amounts of litter in the toilet at once can still cause clogging) or even be used as a fertilizer in the garden.
6. Plant material is also much lighter than traditional mineral-based litter, making it easier to carry and move as needed.
PetOneCat Commitment
PetOneCat is committed to using natural, plant-based materials to produce environmentally friendly cat litter that is safe and meets the needs of many cats and cat owners. Years of research and development have left us confident in Tofu Cat Litter's water absorption and deodorizing abilities. And we're proud to help keep your cat healthy by providing a low-dust, non-toxic option for their litter box.
This article is written by Dr. Sheena Haney, DVM.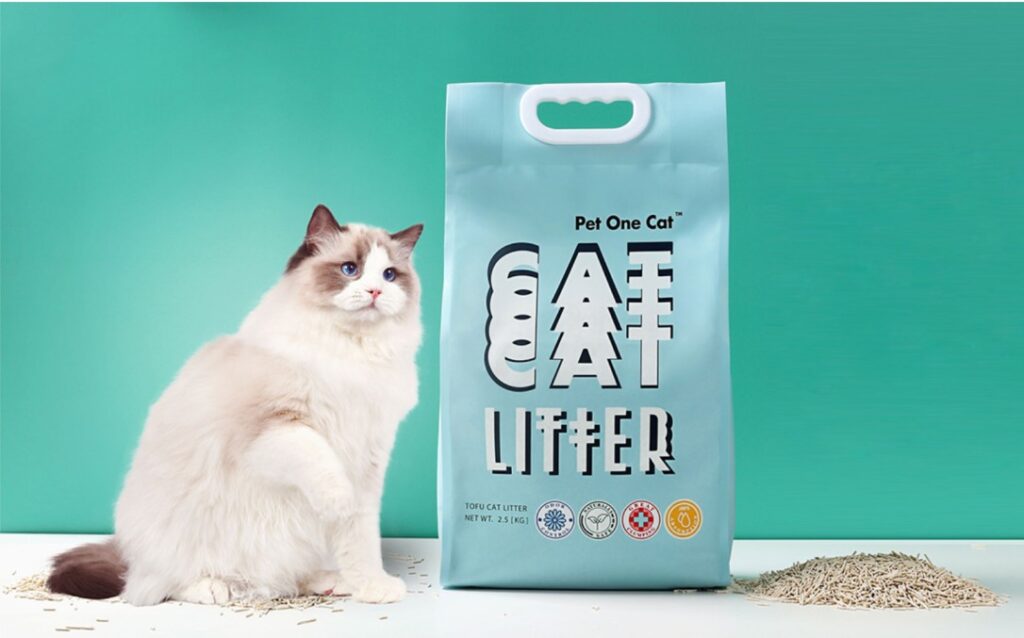 Where can I purchase PetOneCat litter?
For a limited period of time, enjoy up to 40% off 1 bag of cat litter at only USD$17.99. 1 bag of cat litter can last for 30 days for a single cat household. Get yours here today.
* This blog is designed to be a community where pet owners can learn and share. The views expressed in each post are the opinion of the author and not necessarily endorsed by Pawjourr. Always consult your veterinarian for professional advice.