Quote <PAWJOURR15> for 15% off when booking.
Studio Kinu offers one of a kind shots with their cosy picturesque backdrops– meant to mimic the comfort and ease of your daily home.
Though their speciality appears to be family photos, their clientele reaches far and wide: On their portfolio, they showcase engagement pictures, pregnancy shoots, and most surprisingly, pets!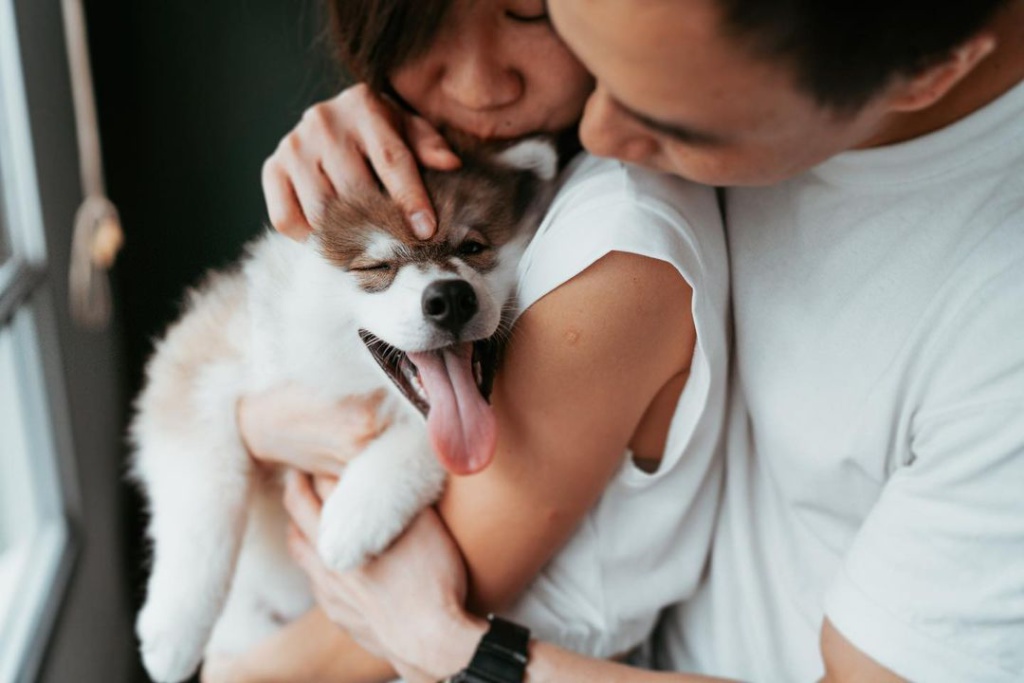 We interviewed MK, Studio Kinu's founder, and main photographer to find out more about their business. We also reached out to you! (Pawjourr community) for some questions.
Interview with MK of Studio Kinu
@promisethedoggie: What inspired you to start this business?
I started my photography journey as a wedding photographer when I was 18. I truly enjoy photographing my clients and it means so much to me that they'd entrust me to capture their big day. However, as most wedding ceremonies are often held over the weekends, it meant that taking more jobs = burning away my weekends.
After meeting my life partner and having our dogs, weekends are so much more precious to me. I started to think of ways that I can still do what I am passionate about, while at the same time spending time with my loved ones. Thus, the idea of a studio came to life! People and animals are the inspiration for the name of our studio – KINU, a mashup of KIN (relationships) + INU (dogs).
Indeed, the photos produced at Studio Kinu do bring out the best in our relationships. In fact, they appear to carry a strong aura of nostalgia and family. Perhaps it is the bright cool-toned temperature of their pictures that appear as though it has been pulled out of your memory or all too familiar sofa sets that you can find in your grandparent's home; Studio Kinu's photoshoots emphasise on capturing the smiles you share with the people you love.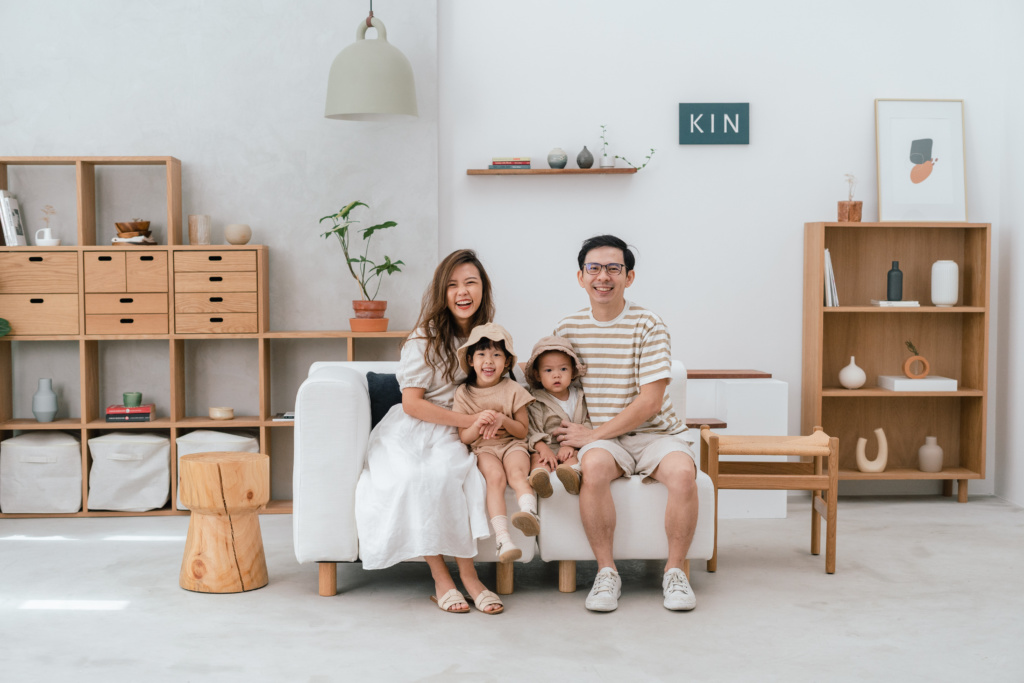 As mentioned, their photos are not constrained to the human business, as they offer photoshoot packages that accommodate your pets as well. That way you can capture precious moments shared with your animals too!
Jane, Tay and Oolong had such great fun at Studio Kinu. Oolong posed well for the camera, all thanks to the accommodating nature of the studio!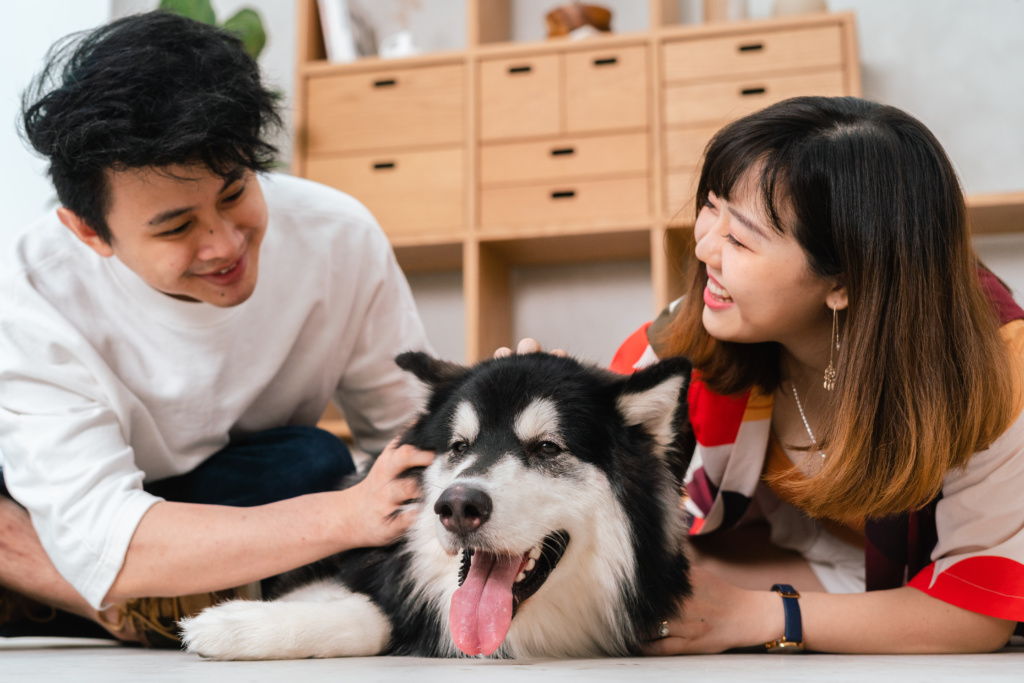 Accommodating Your Pets
@zorro_tales and @theobislife: How does your studio work to accommodate the needs of our pets?
Before the photoshoot, we usually communicate with the owners to let their pets pee and poop before coming up. We take some time to let the pets familiarise themselves with us, and when the photoshoot starts, we have squeakers and treats to help capture the attention of your pet!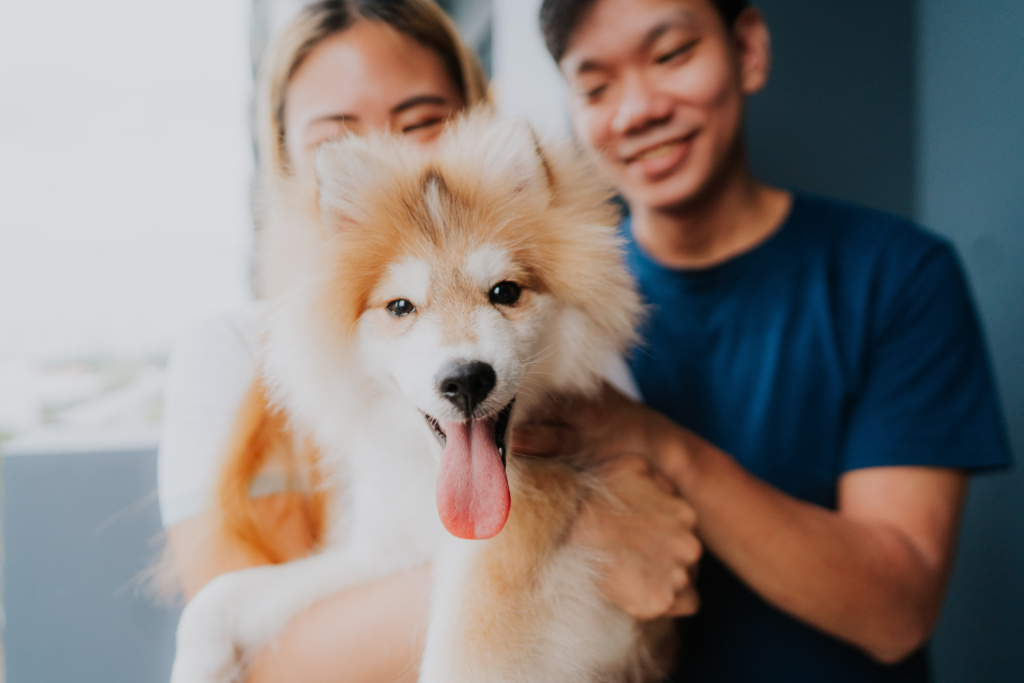 @nickyfats: Do you have photoshoot opportunities for cats too?
Yes of course! We have done photoshoots for cats and even rabbits before too! All sessions welcome cats!
Pricing
Excited? So are we! We also began inquiring about the packages Studio Kinu had in store.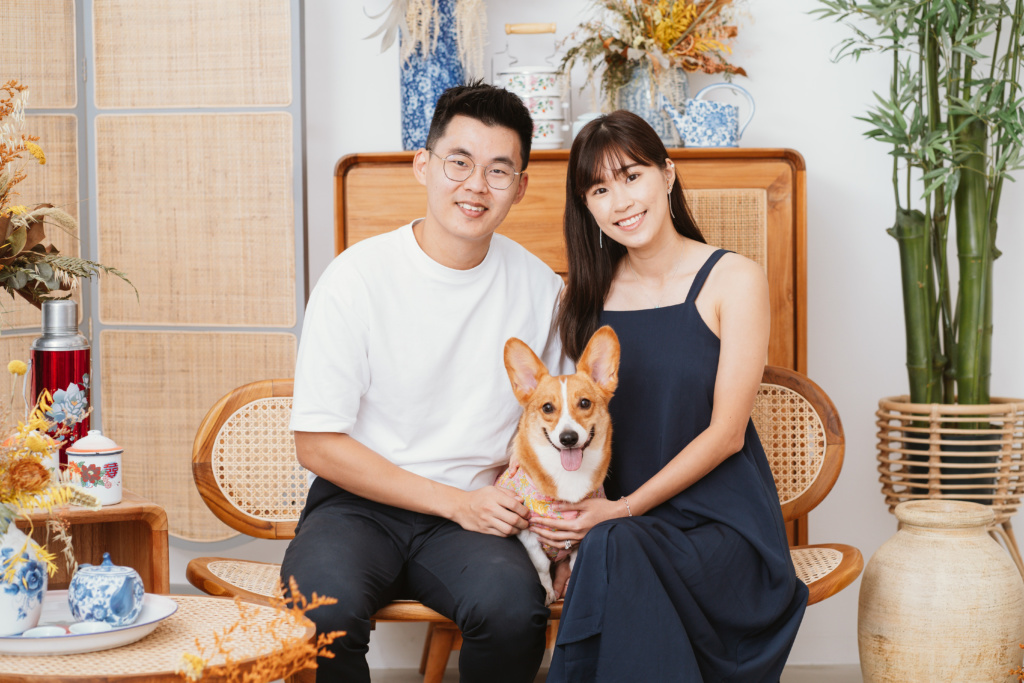 @mimi_de_corgi: Do you have any trial packages?
Our mini sessions are the perfect trial packages for anyone who is keen to try out studio photoshoots! It is a short 20 mins session, perfect for those with young babies or a family with grandparents and daddies that aren't as keen to be in photos.
@harley.pomsky1008: Do they have outdoor and indoor packages?
Yes, we do! Please check out our rate card (linked below!) which includes our studio packages, as well as outdoor packages.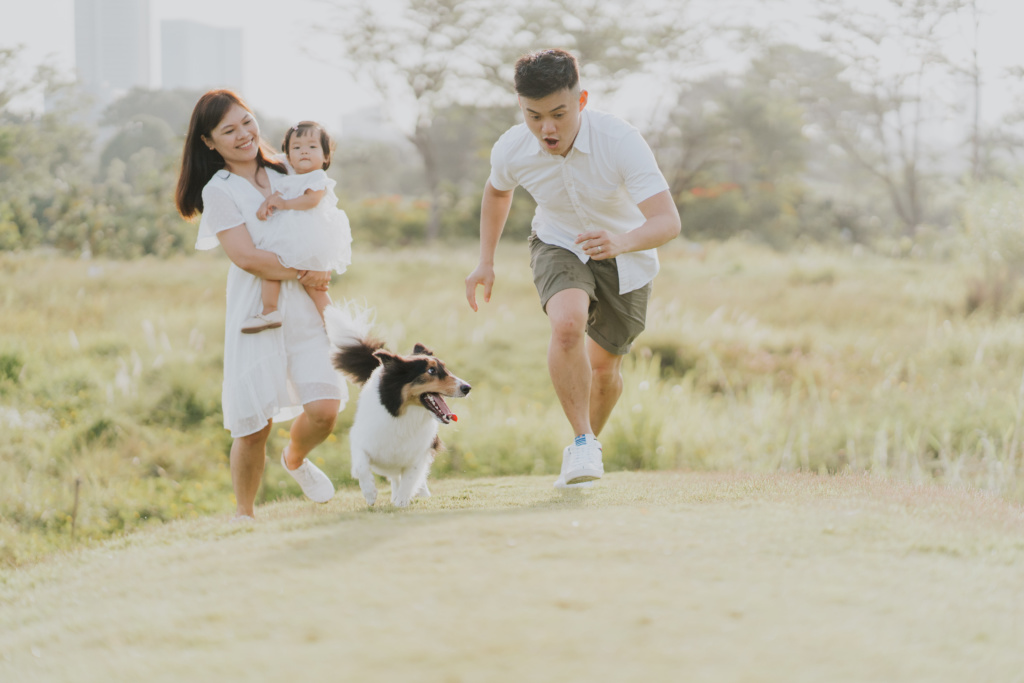 @iamcookiebae: How much does it cost per photoshoot?
It depends! For studio shoots, we have 3 packages. Mini session $288, Classic session $428, Deluxe session $628. (Full rate card down below!)
@loudtwinklebaby: In lieu of the COVID-19 restrictions, how many people (and pets!) are allowed for a single photoshoot?
According to IMDA, up to 10 pax can appear in a photo unmasked and the studio can have up to 15 pax.
Graduation Shoots?
One thing that stood out the most to us is the studio's potential for graduation photos! In lieu of the recent pandemic, many of our recent graduates are unable to attend live ceremonies to celebrate their achievements. Hence, graduate photoshoots are in high demand as it helps them commemorate this significant milestone.
The most standard graduation studio shot likely involves a green screen or a giant fake image as your backdrop. However, with Studio Kinu styled sets, your pictures will definitely stand out. However, if you do prefer solid colour backdrops- this option is still available!
Quote 'PAWJOURR15' when booking for 15% discount on both indoor and outdoor shoots.
Pawjourr+ members can claim an additional 5% off! Click here to reveal the code.
Download Studio Kinu's rate card below for more information:
* This blog is designed to be a community where pet owners can learn and share. The views expressed in each post are the opinion of the author and not necessarily endorsed by Pawjourr. Always consult your veterinarian for professional advice.