Cat owners, rejoice! The Grateful Pet is releasing their first-ever cat food line for your feline pawpals on 1st December 2021.
The brand's new line of nutritious raw cat food will be their first offering for cats, adding to their existing line of gently cooked and raw dog food. Cat owners can look forward to the brand's signature superfoods boosted flash-frozen meals that are rich in animal protein and boosted with feline-friendly fresh ingredients.
Flavour Options
The three new recipes are:
Chicken
Beef & Chicken
Kangaroo & Chicken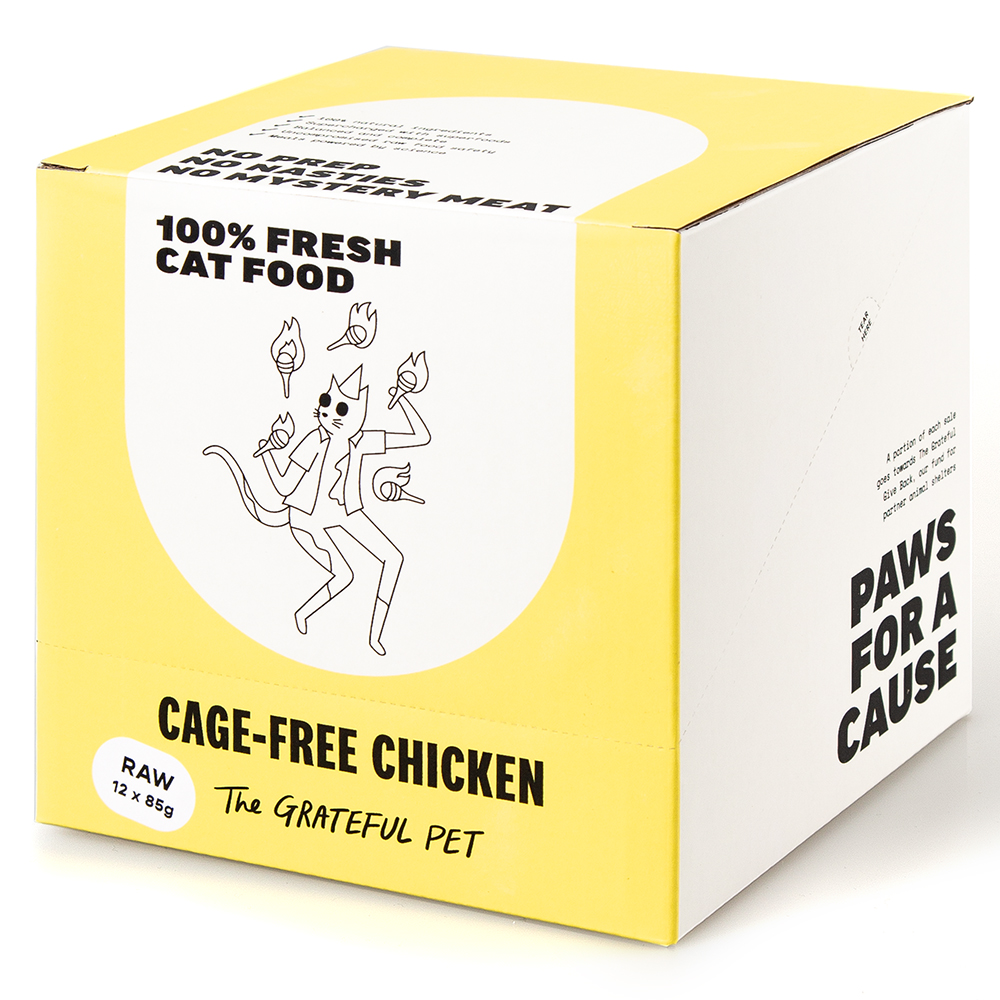 All meals are 100% preservative-free and made without grains, gluten, corn, wheat, soy and synthetic vitamins. The raw cat food is sold in a box containing 12 x 85g tubs (1.02kg). Prices start from $32/box.
A new formula
Made with a minimum of 95% lean muscle and organ meat, The Grateful Pet's human-grade raw cat food caters to the dietary needs of cats who thrive on predominantly meat diets. Meals are also enriched with taurine, an essential amino acid that contributes to healthy digestive function, good vision and heart health.
The superfoods used for the formula — including fermented prebiotic seaweed and New Zealand green-lipped mussel — are taken from a species-appropriate selection that ensures your felines feel amazing from the inside and out. Natural ingredients like cod liver oil and nutritional yeast are also added to support your cat's immunity and maintain healthy joints with every bite.
How to prepare it for your feline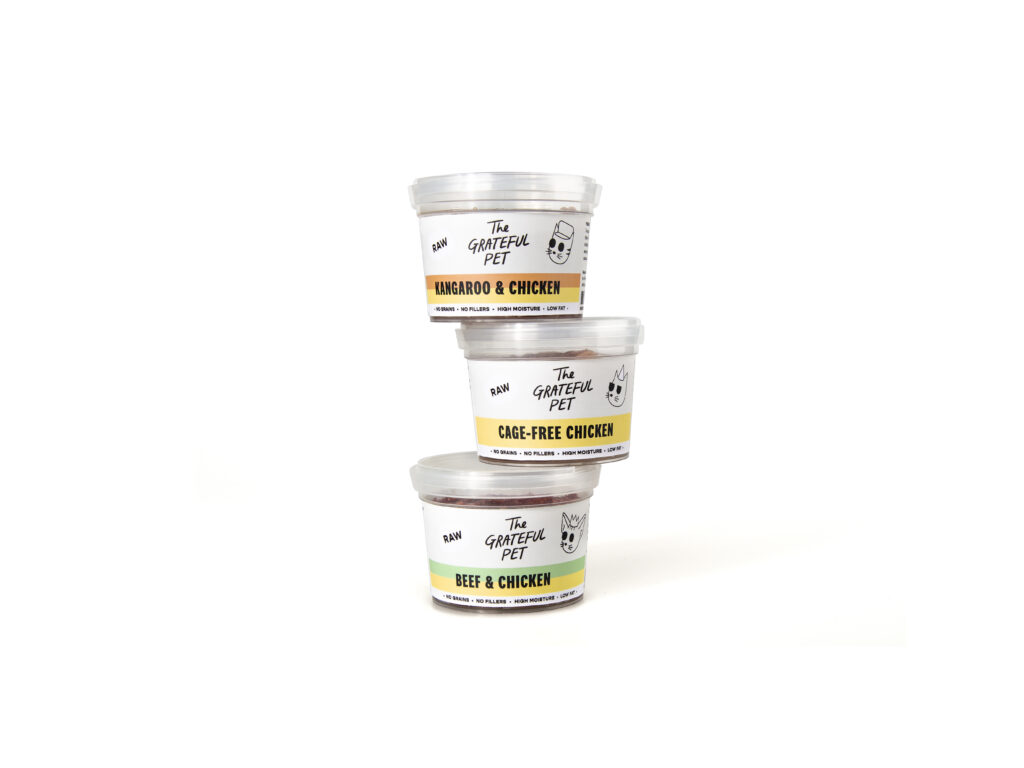 Feeding The Grateful Pet raw cat food is easy—simply thaw the desired number of tubs and serve. This range of time-saving meals is also perfect for busy cat owners as all nutritional guesswork is taken out with these AAFCO-complete and balanced raw meals.
As a way of giving back to the animal shelter community in Singapore, a portion of proceeds from each sale will be donated to Causes for Animals Singapore through The Grateful Give Back, the company's community outreach arm.
To learn more about The Grateful Pet and to place an order, visit their site now!
* This blog is designed to be a community where pet owners can learn and share. The views expressed in each post are the opinion of the author and not necessarily endorsed by Pawjourr. Always consult your veterinarian for professional advice.