It can be hard to figure out which media channels to use for your company. Every social media platform has a different type of distribution content, not to mention different target audiences and media cultures.
Fret not. Once you understand how the different platforms work and what kind of content best fits the audiences, you'll be going viral and gaining a following in no time. Right now, video content is crucial in marketing your products and getting your brand out there. What's the difference between Instagram reels and TikTok videos?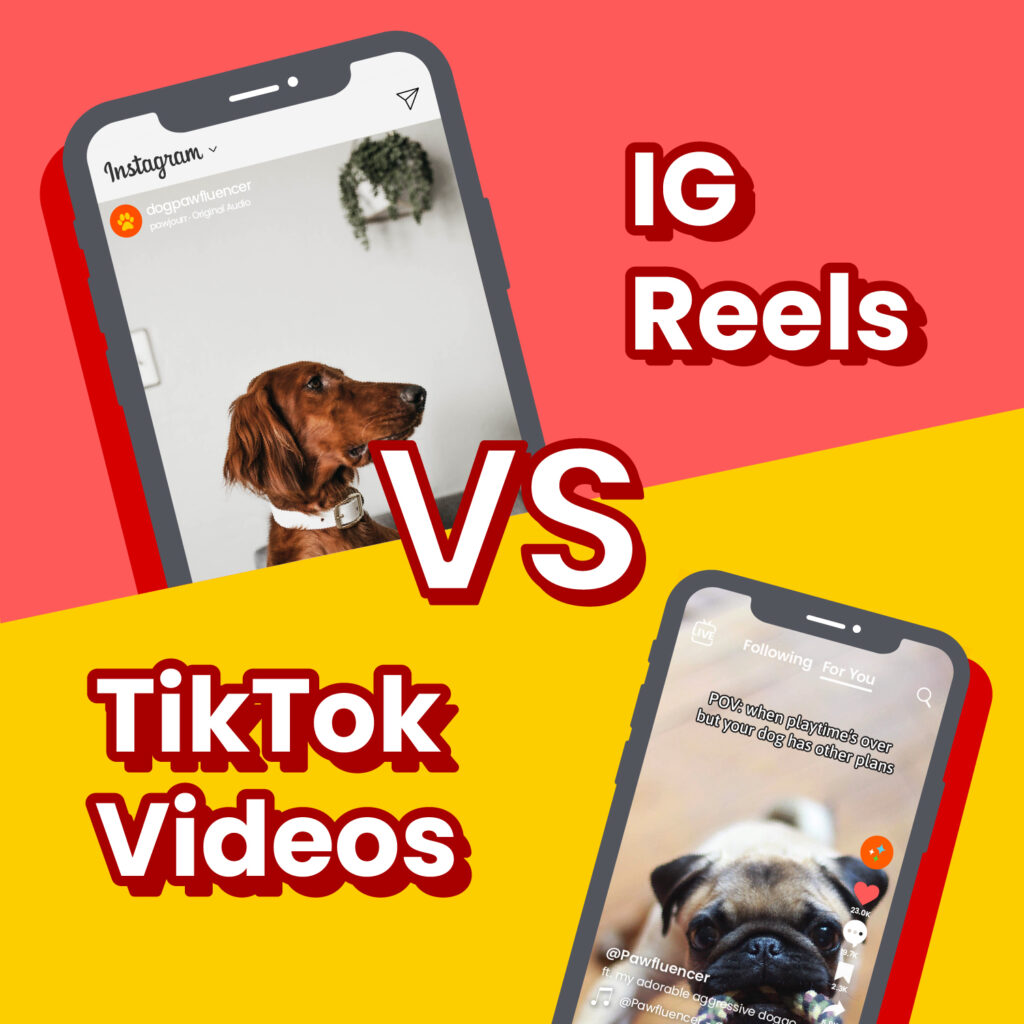 Instagram Reels
For starters, just because they're both video-based content doesn't mean they are the same. The two media platforms are giants in their own way and have different ways to connect to audiences.
Instagram, the old classic. It's been around for a long time and chances are, your company already has an Instagram page of its own where you post your own branded content. Mainly a platform that posts images instead of videos, all that changed when Instagram reels were introduced in 2020.
Typically lasting 15 to 60 seconds, these reels allow you to further your audience and reach. While Instagram stories are tied to your page and only your followers are privy to your content, your reels are discoverable through the 'Explore' page on Instagram and there's a higher chance of your video being seen by new users.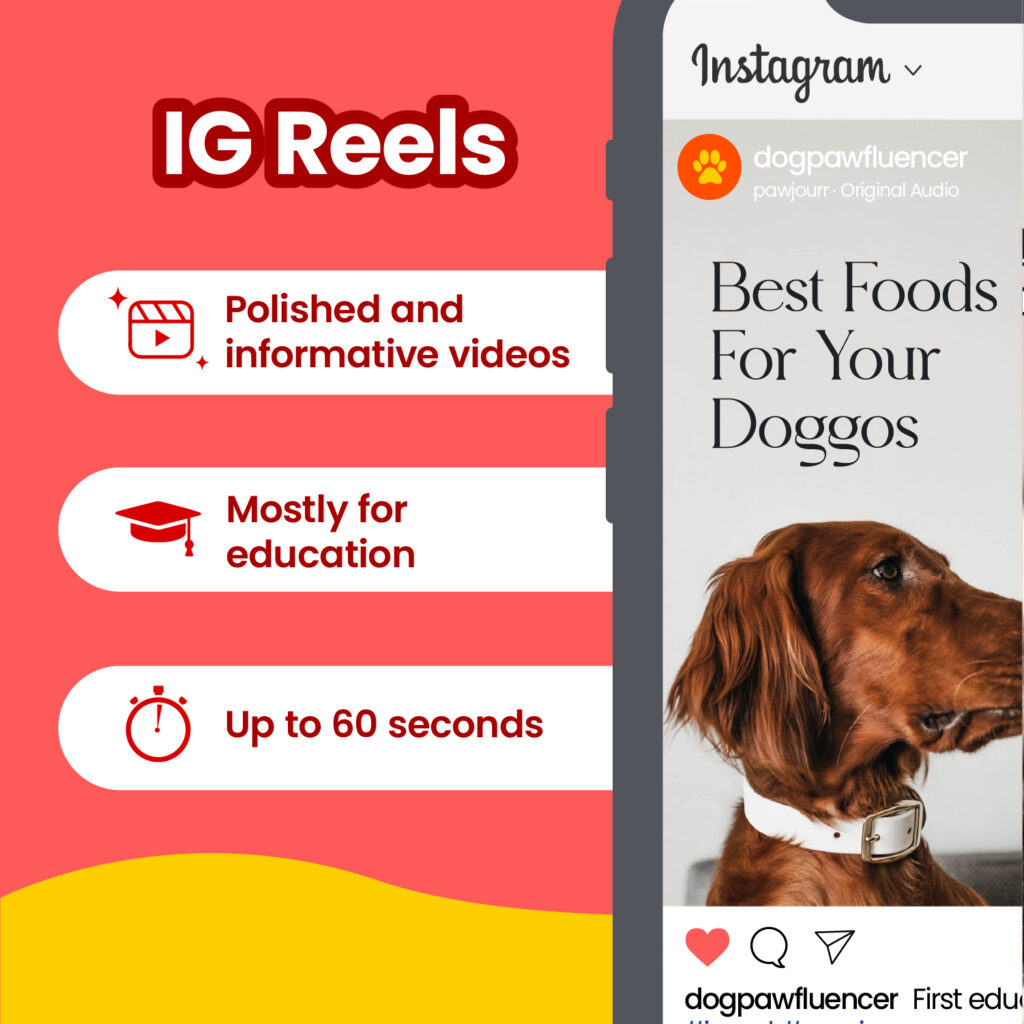 Due to the nature of the platform, content on Instagram is inclined to be a little more formal. That doesn't mean all the fun stuff should be taken away but rather, educational videos for your brand's community and polished informative videos are more likely to do better.
You can also decide whether or not to have it displayed on your grid layout – you can move it to the reels tab instead. That way, your content can be curated in a different way than your images. Personalised vlogs, special takeovers and campaign videos all fit the bill!
Statistics show that Instagram reels earn up to 22% more engagement than video posts shared on the native feed, so next time you want to post a video, you might want to publish it as a reel instead.
TikTok
The underdog that grew in popularity during the pandemic, is not to be taken lightly either. Even though it hasn't been around as long as Instagram, the chances of going viral tend to be much higher and your content has way more chances of reaching new users due to the platform's 'For You Page' algorithms.
It might seem like TikTok isn't the best platform for marketing your brand but it's a huge window of opportunity. In fact, 84% of marketers are diverting their attention to TikTok. The emphasis on community and vlogging allows brands to connect with their customers while marketing their products with ease.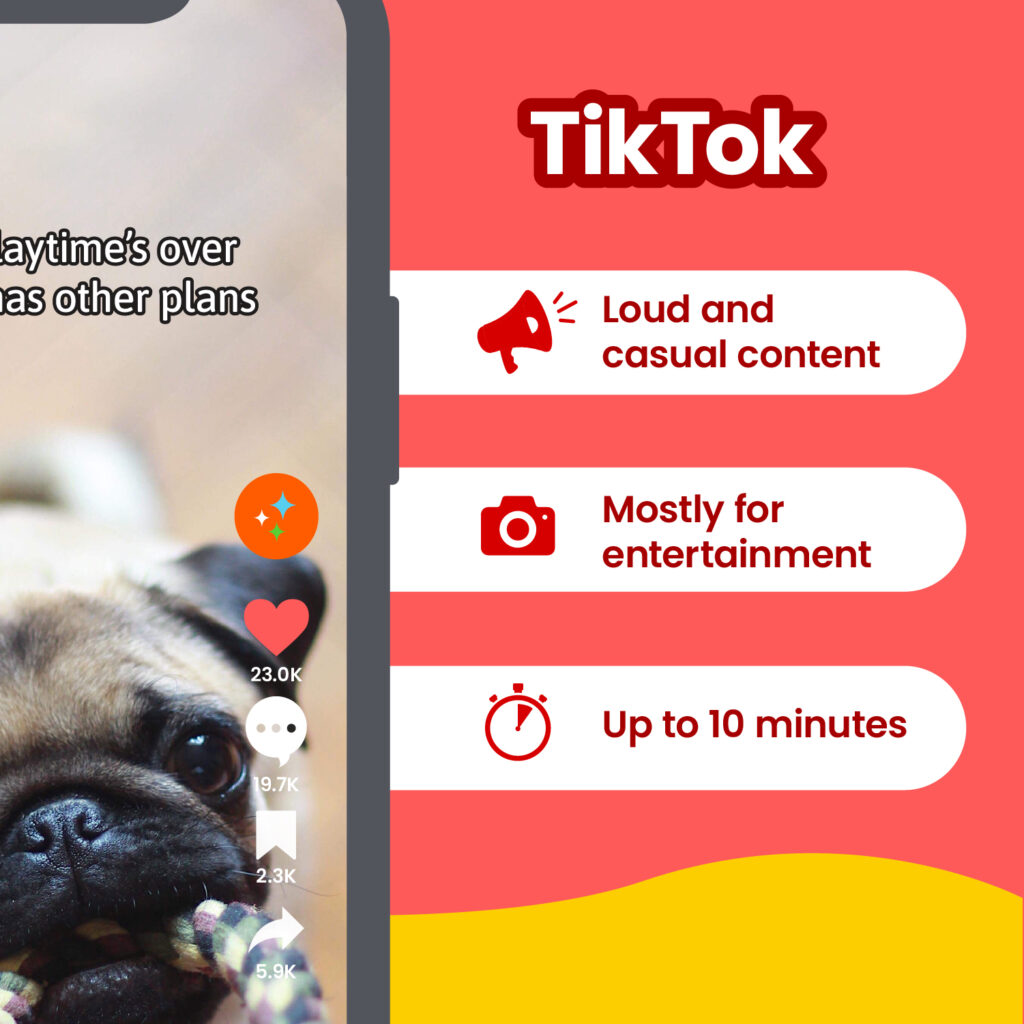 The nature of TikTok videos tends to be more candid and real. Think of funny sketches, down-to-earth conversations and product reviews. In truth, it can be anything. The beauty of TikTok is that, unlike Instagram, there's less pressure to curate your feed and create a unified brand of content. Since users are mainly scrolling through videos on their FYP, your videos will most likely be viewed individually.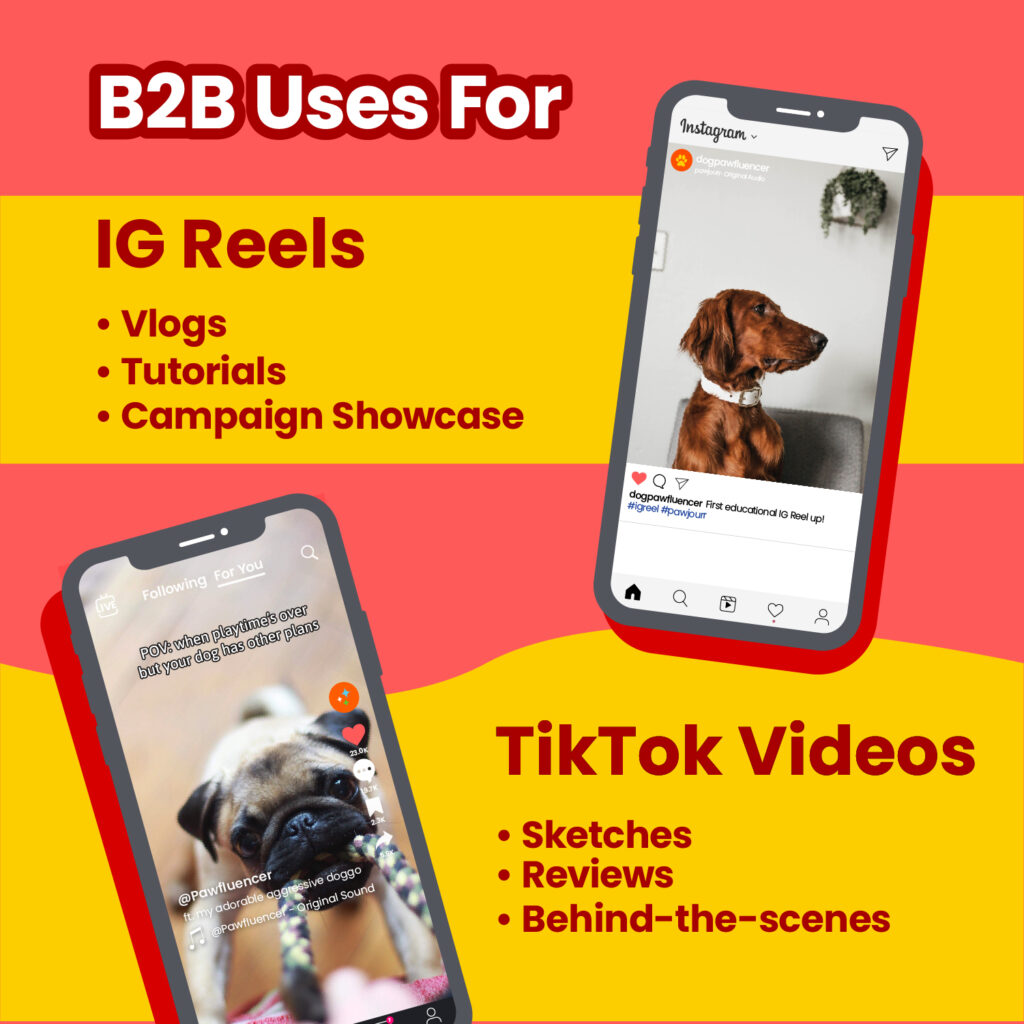 When to use IG Reels or TikTok
Even though there isn't a strict rulebook you have to follow, after trial and error, you'll find that your brand will be connecting with different communities on both platforms. Social media statistics show that TikTok's users point to its rising popularity amongst teenagers while Instagram frequents both young adults and teens.
The advertising opportunities on the platforms differ slightly. While Instagram is no stranger to including ads in your feed, TikTok puts a big emphasis on creator-based ads against Instagram's 'shopping' section and shoppable ads.
TikTok also tracks both the brand's profile as a whole and the individual video performance. This means overall metrics, total playtime and geolocation. Instagram reels offer the general analytics you're used to, interactions, reach, and engagement statistics with reel-specific data to get insights on.

Take a look at the CatCare Water Fountain campaign in partnership with DogCare. Featuring Pawjourr's pawfluencers, the two platforms saw different engagement statistics and results. Since the creative briefs were the same for the campaign, the style and content of the posts remain the same – the only difference was the social media platforms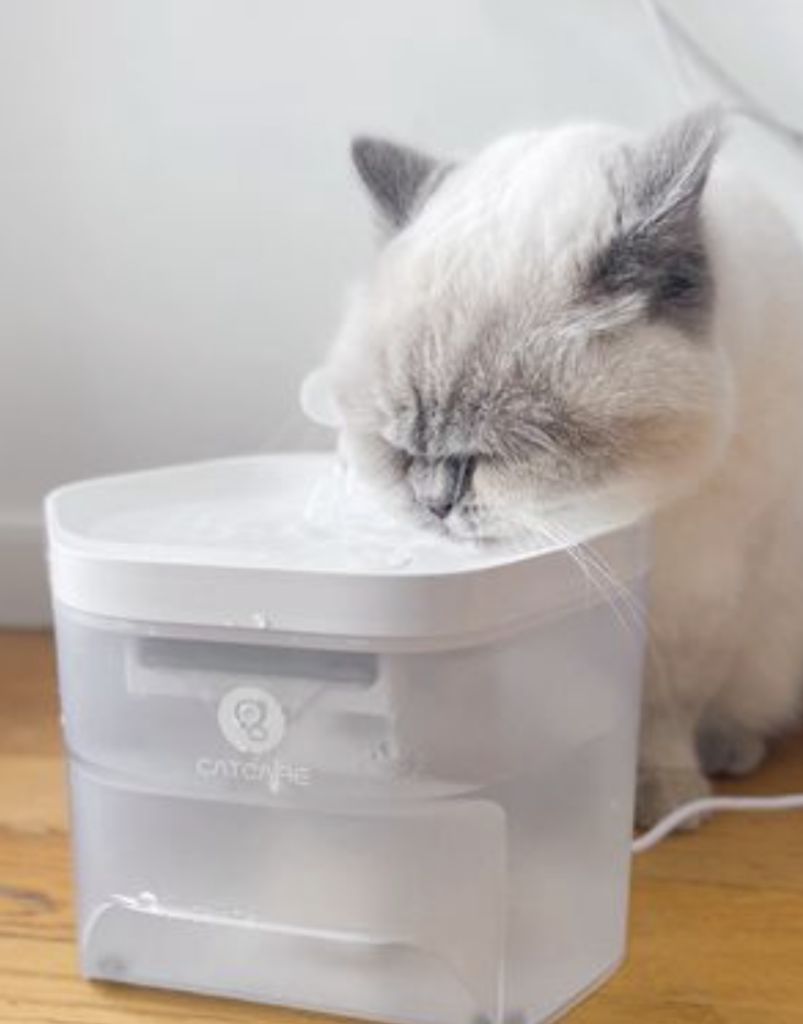 The combined reach of the campaign, with 18 pawfluencers, was 129,000 accounts reached with 4,300 profile engagements.
Similarly, the campaign was also held on TikTok, featuring 12 pawcreators from Pawjourr. The results were 539,000 accounts reached with 6,900 profile engagements.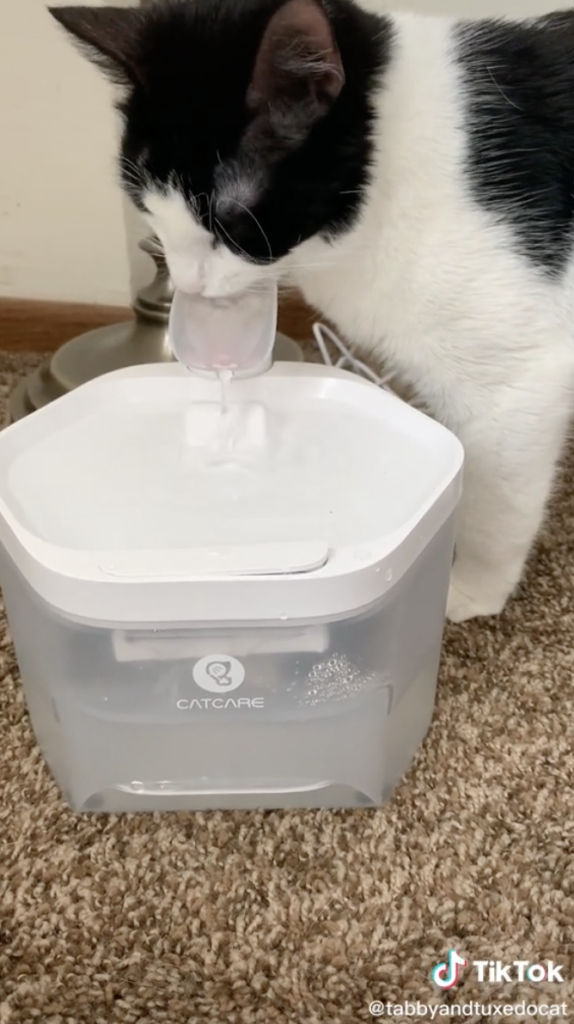 Ultimately, you get to decide how your brand intends to curate your content and persona on these platforms. The difference between Instagram and TikTok might be confusing, but once you get the hang of it, it's really rewarding.
Don't forget that your brand stands a good chance of reaching different audiences through the two different platforms. Growing your community and brand awareness is essential in building your brand, but remember to keep your content authentic and sincere.
This way, no matter what you do, your content is sure to do well no matter what the platform is.
* This blog is designed to be a community where pet owners can learn and share. The views expressed in each post are the opinion of the author and not necessarily endorsed by Pawjourr. Always consult your veterinarian for professional advice.